Engineering a New Life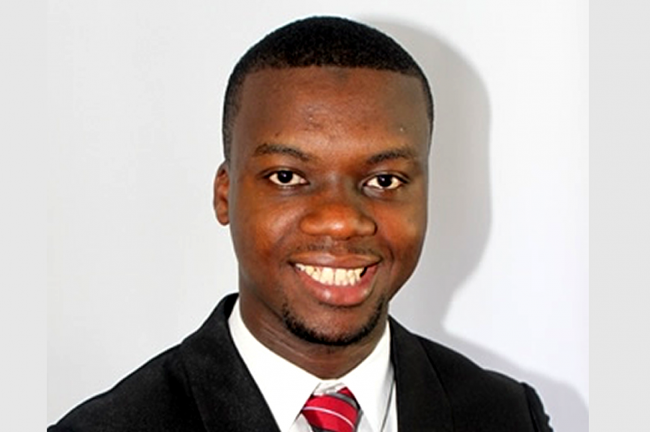 Abdou Ndiaye
Class of 2014
Wake Tech is one of the best schools to help you find your way.
— Abdou Ndiaye
Abdou Ndiaye's ambitions have grown since he came to the U.S. from West Africa. His education and determination helped him succeed and have shaped who he is today.
Abdou didn't let a limited understanding of English and American culture deter him from creating a new life. He says he practiced pronunciation by watching himself in a mirror, and eventually he gained enough confidence in his communication skills to apply to Wake Tech. "It was the right fit," he says. "I knew Wake Tech would give me the background I needed to proceed to a university." The personal attention – and "real world" advice – he received from Wake Tech instructors helped him flourish.
One of those instructors, Mary Tsai, taught Abdou calculus and also became his mentor. He credits much of his success to her "colored markers" and creative approach to learning. All his instructors were flexible with their time and happy to support him in any way possible: "It was awesome! Wake Tech is the best community college in North Carolina!"
After graduating from Wake Tech in 2013, Abdou moved on to North Carolina State University and earned a bachelor's degree in Mechanical Engineering in 2016 – while working full time. He was a design engineering consultant for Caterpillar and also conducted research in material science at NCSU during his college years. That hard work did not go unnoticed: NCSU's Department of Mechanical and Aerospace Engineering nominated Abdou to be their graduation speaker. "I was very surprised and honored – and excited!" Abdou says. "It was a very good experience; I was just myself." Abdou urged his fellow graduates to work hard and never give up.
Abdou's dedication has brought other rewards as well, including an invitation to join the engineering team at ExxonMobil, in Baton Rouge, Louisiana. He had multiple job offers, but like Wake Tech, Exxon seemed to be the right fit: "I'm very excited!" he says. "It's a pretty good company." Abdou encourages everyone to "go for it" and get an education: "Wake Tech is one of the best schools to help you find your way."