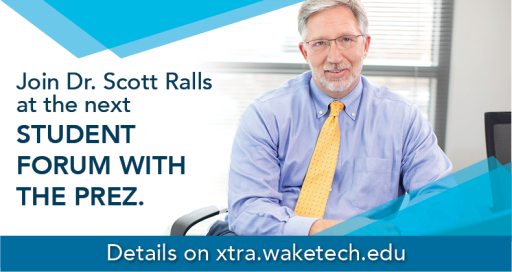 Student Forum with the Prez - September 23
Date
Thu., September 23rd, 2021
Description
During this student forum Wake Tech President, Dr. Ralls, will provide updates about the college and attendees will have an opportunity to share their experiences and ask questions.

September 23 from 10 - 11 a.m. on Microsoft Teams.
A reminder email will be sent along with the Teams link to join.