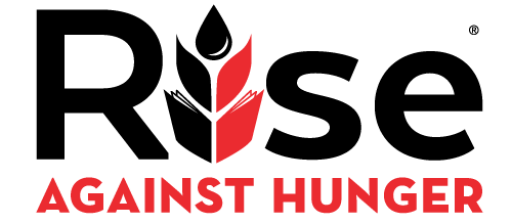 Thanksgiving Meal Packing with Rise Against Hunger
Date
Fri., Nov. 26 - Mon., Nov. 29, 2021
Location
Rise Against Hunger Warehouse
Description
In the spirit of Thanksgiving, Rise Against Hunger invites you to Give Thanks for our Many Blessings by Giving Back for those around the world suffering from hunger. This Thanksgiving weekend, volunteers will aim to package 125,000 Rise Against Hunger meals, in a SAFE ENVIRONMENT, to be distributed around the world through school feeding programs, orphanages, health clinics, vocational training programs and in response to Haiti Earthquake Relief.
Click the RSVP link below to select a shift during November 26 – November 28 that you and/or your family would like to support. No monetary donation is required, but you are more than donate monetary funds as well as your time.
Meal packing will take place at the Rise Against Hunger Warehouse at 3200 Wellington Ct, Suite 112 in Raleigh, NC 27615.
Find out more about Rise Against Hunger here.