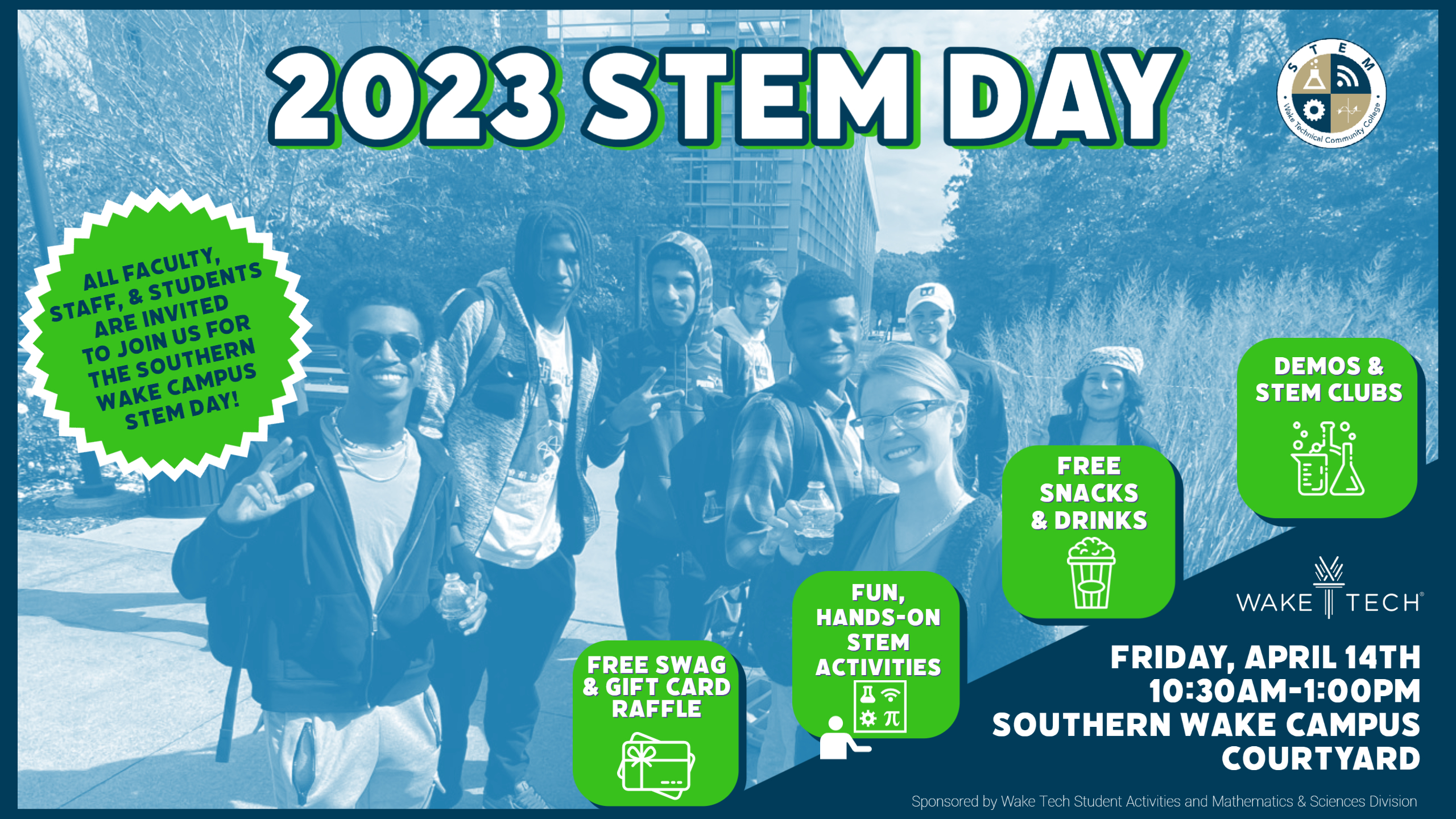 Have you considered pursuing a major in science, technology, engineering or math – STEM – fields? Have you looked up videos of cool experiments and wondered how they work? Join us for our STEM Day event from 10:30 a.m. to 1 p.m. April 14 in the courtyard area between Buildings A, B and C on Southern Wake Campus.
You will be able to talk with other students who are pursuing these majors, faculty and staff who designed experiments and demos that showcase the STEM ideas and concepts. Guests from local industry also will be there for you to talk to about careers and their experiences. Besides demos, experiments and activities, we will have food and giveaways.
Before and after the event, you can learn more about STEM at Wake Tech and the college's STEM Academic Research and Training (START) program.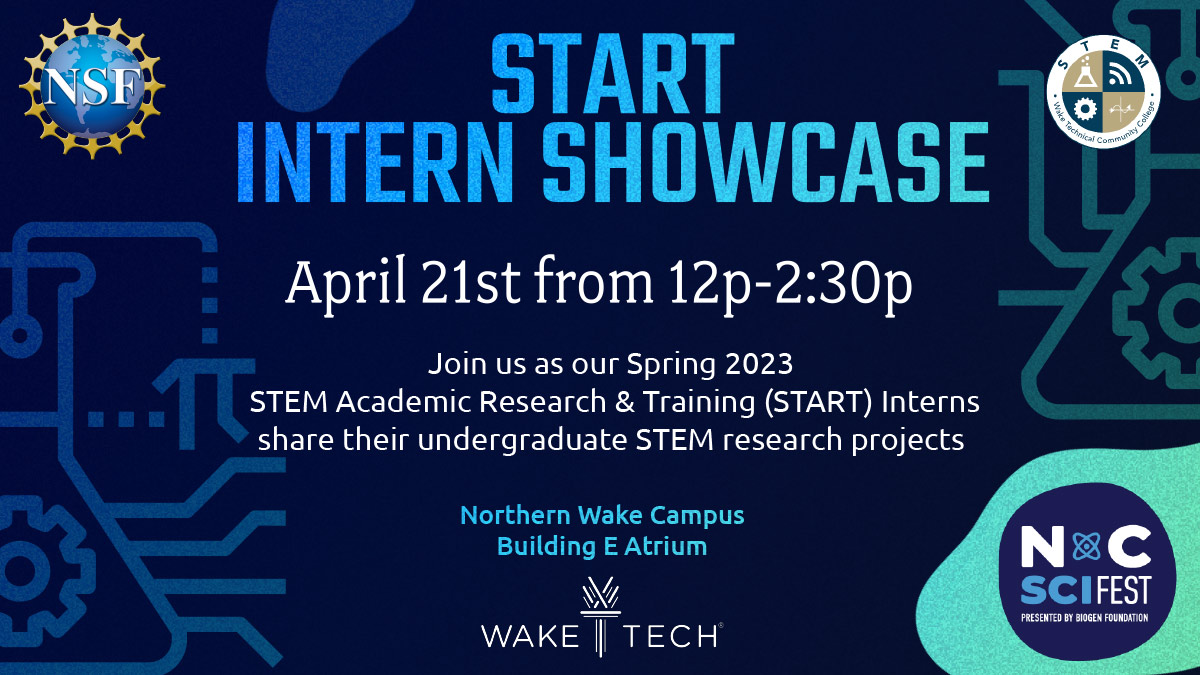 Join us for the START Intern Showcase from 12 to 2:30 p.m. April 21 in Building E on the Scott Northern Wake Campus.
START (STEM Academic Research and Training) is a National Science Foundation-funded program that uses faculty-mentored undergraduate research to introduce students to the STEM community and to demonstrate the work of STEM professionals. During the event, START interns will present posters detailing their undergraduate research experiences.