Mark your calendars! We have a great line up of speakers this semester!
We are kicking it off on August 22 with meteorologist Elizabeth Gardner, you don't want to miss it! If you can't make it to Southern or Northern Wake Campuses you can tune in on your phone or laptop.
The purpose of the Speaker Series is to expose students to wide variety of STEM career options, demonstrate real-world application of classroom concepts, and to connect with STEM professionals.
OCTOBER 12 - STEM Day on Northern Wake Campus from 11:00 a.m. - 1:00 p.m.
(between building ND and NE as well as the atrium area of NE)
This event will feature STEM-related exhibits, demonstrations, and hands-on learning activities. Come out and support a celebration of Science, Technology, Engineering and Mathematics (STEM) sponsored by the WTCC Mathematics, Sciences, and Engineering Division and co-sponsored with Wake Tech Student Government Association (SGA).   Download Flyer
Activities and demonstrations include:
3D Printer Demo
Engineering Games and Brian Teasers
Biology and Chemistry Demos
Volcano eruption Demo
Fossil Dig 
Hoop Gliders
Simulation Googles
Student STEM Research Posters
OCTOBER 31 - TYLER ALLEN- 2:00 p.m.
A postdoctoral fellow at Duke University studying CANCER BIOLOGY will discuss his research and how he was able to be named to Forbes top 30 under 30.
Southern Wake Campus - Building D 221
Live Stream: Northern Wake Campus - Building D 370
NOVEMBER 28 - NICOLE GATACHALIAN- 2:00 p.m.
A MICROBIOLOGIST with Pfizer, will discuss what life is like for a scientist in a major pharmaceutical company and her tips for success.
Northern Wake Campus -  Building D 370
Live Stream: Southern Wake Campus Building D 221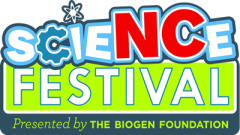 .