Baking, Culinary, and Hospitality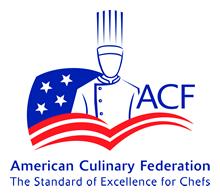 Embark on a creative adventure! Wake Tech offers programs in Baking & Pastry Arts, Culinary Arts, and Hospitality Management that can open doors to exciting and rewarding careers.
Food and hospitality services represent one of the fastest-growing segments of our economy. Locally, the Triangle is booming, with restaurants, hotels, caterers, health and wellness facilities, and entertainment venues of all kinds opening to serve our growing population.
Our programs offer small classes, convenient daytime and evening hours, and experienced instructors. Many of the Hospitality Management classes are online to meet your busy schedule needs.

The Baking & Pastry Arts curriculum is designed to prepare students with the skills and knowledge required for employment in the baking and pastry industry, including restaurants, hotels, independent bakeries and pastry shops, wholesale and retail markets, and high-volume bakeries.

The Culinary Arts curriculum provides specific training required to prepare students to assume positions as culinary professionals in a variety of food service settings including full service restaurants, hotels, resorts, clubs, catering operations, contract food service, and health facilities.

The Hotel and Restaurant Management curriculum prepares students to understand and apply the administrative and practical skills needed for supervisory and managerial positions in hotels, motels, resorts, inns, restaurants, institutions, and clubs.

FLAVORS, Wake Tech's on-campus restaurant, features a gourmet menu prepared by students in the Culinary Arts and Baking & Pastry Arts programs. The restaurant serves lunch during spring and fall semesters. The community is invited – but reservations are at a premium!