Office of Government Relations and Strategic Partnerships
Wake Tech's Office of Government Relations and Strategic Partnerships works to strengthen relationships with local, federal and state legislative delegations and executive agencies, as well as local elected officials, to enhance their understanding of the college's contributions and to improve the college's competitive stance for new projects and appropriations.
The office also keeps Wake Tech's leadership informed of developments in legislation and policy likely to affect college operations and budgets. Staff follow a range of legislative issues, including financial aid, grants and research, campus safety, technology and immigration.
The office also seeks to inform the conversation by facilitating visits to campus by legislators and staff, participating in state and national forums, making gathering spaces available for hosting events across the college's campuses and serving as a resource to lawmakers and policymakers who represent Wake Tech's service area. Federal and state agencies, business and industry, the general public and the K-20 pipeline are key community partners in efforts to develop and cultivate partnerships that support and advance the goals and objectives of the college.
The office is often the starting point for new business collaborations, including philanthropy, work-based learning/apprenticeships, advisory boards and requests for speakers and academic collaborations.
With 20 state and federally elected representatives within the boundaries of Wake County, the Office of Government Relations and Strategic Partnerships works hard to cultivate meaningful relationships that advance college priorities within the government and the community at large.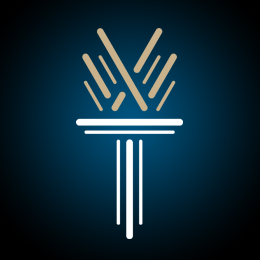 Matt Smith
Vice President, Development & Strategic Partnerships
~ Contact Info ~
Southern Wake Campus
Montague Hall - 320E
919-866-5988 (office)