As Wake Tech grows to meet increasing demand for its programs and services, its buildings and grounds continue to expand. Landscape Services works to ensure that Wake Tech properties are well maintained, environmentally sensitive, aesthetically pleasing and conducive to college activities. The department strives to serve the Wake Tech community by enhancing campus grounds while protecting and preserving the natural environment. 
Campus acreage
Southern Wake Campus: 142.7 acres
Scott Northern Wake Campus: 127.1 acres
RTP Campus: 93.9 acres
Public Safety Education Campus: 13.6 acres
Perry Health Sciences Campus: 9.5 acres
Eastern Wake Education Center: 3.5 acres
Total: 390.25 acres
Green initiatives
Leaves are collected around campus in the fall and used for compost later in the year when the planting of flowers begins. Leaves are also used in natural areas on campuses.
Limbs and branches are collected throughout the year and placed in mulching piles for later use.
Every attempt is made to save trees on campus. In construction zones, protective fencing and other measures are required to keep nearby trees healthy. When trees must be removed because of construction, they may be candidates for transplanting.
The Wake Tech Foundation accepts donations of trees and memorial gift trees. On Southern Wake Campus, donated trees are planted in the memorial garden next to the Student Services Building. On other campuses, tree plantings are determined by the facility manager, who approves all plant donations and memorials. For more information, email

[email protected]

or call 919-866-6250.
Landscaping standards
All beds, tree wells and courtyard areas are mulched annually with double-shredded hardwood mulch. Mulch is kept away from the base of tree trunks and the crown of shrubs. Mulch from the previous season is turned, and up to 2 inches of new mulch added.
Leaves are raked, vacuumed or blown from turf areas, shrubs, flowerbeds, sidewalks and parking lots as required to maintain a professional look at all times.
Mowing is at a finished height of 3½ inches to 4 inches throughout the mowing season. Mowing takes place as needed and as weather permits. Mowing operations include trimming around all obstacles, raking excessive grass clippings and removing debris from sidewalks, curbs, loading docks and parking areas.
Trees and shrubs are pruned to maintain their natural shapes and sizes. Shrubs are not allowed to grow together unless designed to do so as a hedge. Trees and shrubs around all buildings are pruned not to touch any building, and shrubs are kept lower than windowsills where appropriate. Branches that limit headroom or pedestrian or vehicle pathways are pruned to allow clearance, including the removal of crossing branches or those not consistent with standard form and general thinning for light penetration and air circulation.
Seasonal flowers are planted each season to add beauty to focal points on campus, and flower selections are approved by the facility manager. Beds are prepared and maintained, and high-quality plant materials are used in high-traffic and highly visible areas to make the best use of limited resources.
All exterior trash and recycling containers are emptied daily as required. For college activities held outside, assistance is provided to set up and take down furnishings, place exterior trash and recycling bins in the event area and help with clean-up after the event.
Snow removal begins at the request of the facility manager or upper management. Accumulated snow is removed from all parking lots and sidewalks. Snow is removed from edge to edge on all sidewalks, and ice melt is used to keep them from becoming a safety hazard.
Work orders
To request Landscaping Services, submit an Eagle Assist ticket. Select "I Need Something" and then click the Landscaping icon.
Contacts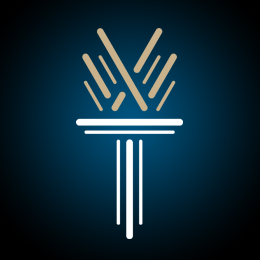 Jeff Carter
Vice President of Facilities
~ Contact Info ~
Southern Wake Campus
-
919-866-5148 (office)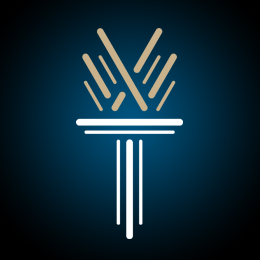 Stephen Hardin
Director, Facilities Services
~ Contact Info ~
Southern Wake Campus
Building A - 127
919-866-5527 (office)