SPARK! Igniting a Plan to Change Lives
Higher education is changing every day. Technology, economics, and public policy all have an impact. Wake Tech is developing a strategic plan focused on helping all students complete credentials, transfer, and move forward to jobs with labor market value in a timely manner.
Please help us accomplish our goals. We welcome YOUR feedback. Take a moment and help us answer these important questions: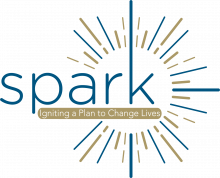 Equitable Outcomes: How can we ensure equitable outcomes for all students? 
Completion: How can we increase the completion of certificates, diplomas, and degrees? 
Transfer: How can we improve the transfer process and the college environment? 
Learning: How can we improve learning for all students? 
Labor Market Outcomes: How can we prepare students for high-paying careers? 
YOUR responses will help us shape future programs to better serve our students, as well as the community at large.
Watch this 1-minute video to learn more about SPARK. Then click on the buttons to the right to start sharing your ideas. With your help, the new strategic plan will change lives!
Learn about SPARK in less than 1 minute.