RTP Campus Partners
A next-generation learning environment dedicated to the needs of individuals and corporations in Western Wake County and Research Triangle Park.
Naming Opportunities
Create a corporate presence at the RTP Campus and increase your profile among students and business partners. Establish your company as a community leader in the industry.
Impact
By partnering with Wake Tech, your support will be dedicated to:
Support for Underrepresented Populations in STEM/IT/Biopharm
Faculty Professional Development
Specialized Program Support and Research
RTP Campus Enhancement for Facilities/Technology
Recognition
All facility naming gifts will be noted by a plaque outside the room. 
Faculty Fellowships will be noted on faculty business cards, signatures, letterhead, etc.
All gifts over $25,000 will be recognized in person in front of the WTCC Trustees or WTCC Foundation Board.
All gifts over $10,000 will be featured as a Foundation Donor of the Month.
All gifts over $10,000 will be recognized on permanent donor wall next to President's suite on Southern Wake Campus.
All gifts will be highlighted in WTCC's Annual Report.
All gifts will be highlighted through college social media accounts.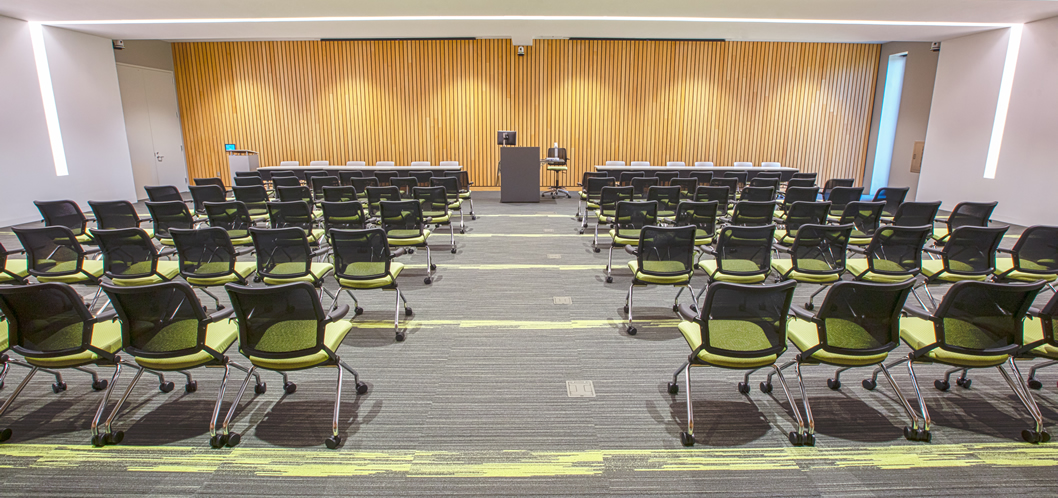 Auditorium
Opportunities
$25,000 - $100,000
Name a conference room, classroom, auditorium or common area at the RTP Campus


$25,000
Named Endowed Scholarship for underrepresented populations in STEM / IT / Biopharm

$25,000
Named Endowed Scholarship for any discipline or focus of your choice 


$15,000 
Named Faculty Fellow in the discipline of your choice

$10,000 
High Impact Grant to an area of your choice on the RTP Campus

$10,000
Support the RTP Campus Technology Enhancement Fund

$10,000
Support the RTP Faculty Professional Development Fund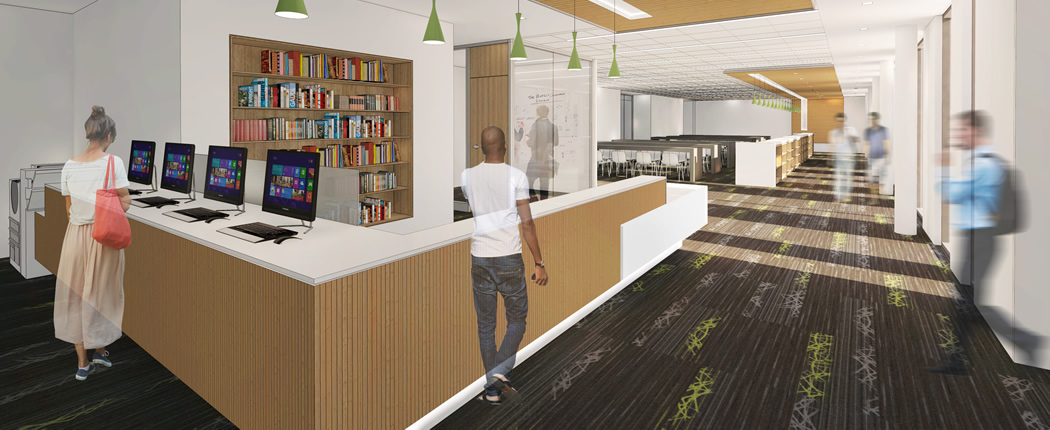 Reading Room / Learning Commons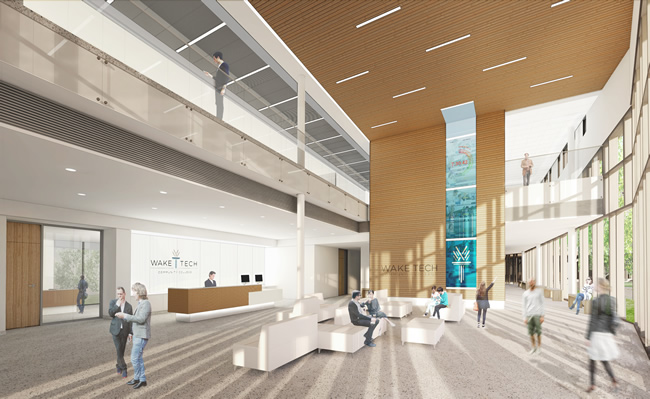 Main Lobby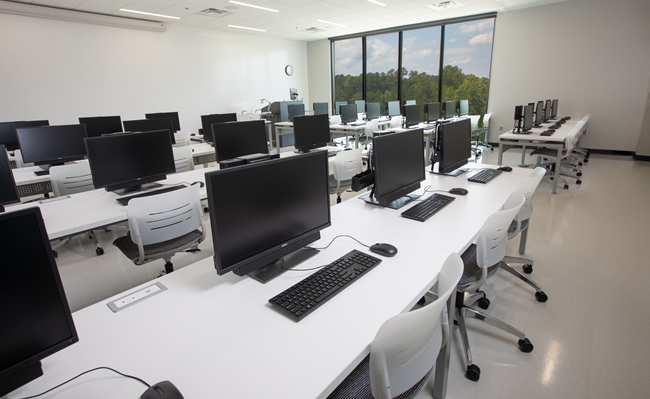 Classroom