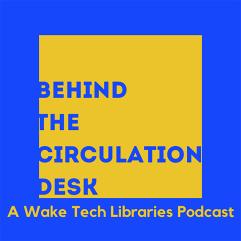 Behind The Circulation Desk
This show gives the Wake Tech community a behind the scenes look at how Wake Tech Libraries helps students and the community succeed in their classes and beyond.
~ Hosted By ~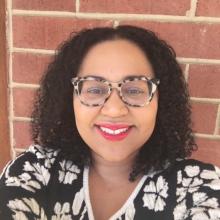 Nichole Nichols
Subscribe & Listen
Available on:
~ Episode Library ~
Nov 08, 2022
Episode 5: Dealing with Writer's Block and Other Writing Fears

Wake Tech English Department faculty member and poet Kelli Allen gives some tips on overcoming writer's block and fear and provides a little writin

Sep 15, 2022
Episode 4: Dr. Scott Ralls on His Favorite Books and the Impact of LibrariesWake Tech President Dr. Scott Ralls shares his favorite books, the impact that libraries have had on him and how he thinks libraries contribute to Wake Tech student success.
Sep 13, 2022
Episode 3: Why Are Books Banned? A Discussion on Censorship

In this episode, we talk with Elizabeth Quirk and Jenifer Wolkowski, two members of Wake Tech's English faculty, about banned books and promoting d

Mar 23, 2020
Episode 2: Discovering Library Archives

In this episode, we'll talk to librarians Jennifer Mincey and Todd Nuckolls, who are in charge of the college's archives, which are housed at the S

Jan 09, 2020
Episode 1: Research Tips to Get You Out of a Crunch!

In this episode, we'll talk about one of the newest books in our collection, "Thick: And Other Essays," by Tressie McMillan Cottom.