Non-Credit Online Learning
---
Online Educational Partners
Wake Tech also offers non-credit training through our online educational partners, who have large catalogs of online courses. 

Career Step
Get the career-focused education you need to succeed! Wake Tech has partnered with Career Step to offer online training programs including Medical Coding and Billing, Medical Transcription and Editing, Medical Administrative Assistant with EHR, and Pharmacy Technician.
See Current Courses in Wake Tech Catalog Browse Partner Catalog

Ed2Go
Short courses
Ed2Go offers a wide range of highly interactive courses that you can take entirely over the Internet. All courses include expert instructors, many of whom are nationally known authors. Most courses are 6 weeks long.
Find an Ed2Go course starting soon in our online schedule. If you do not find the course you want, you can browse the full Ed2Go library. 
See Current Courses in Wake Tech Catalog Browse Partner Catalog
Career Training Programs
Ed2Go also offers open enrollment training and certificate programs designed to provide the skills necessary to acquire professional level positions for many in-demand occupations. As they have a career training focus, these are longer, more in-depth courses. In some situations, financial assistance through programs such as MyCAA – Free Career Training for Military Spouses may be available.
See Current Courses in Wake Tech Catalog Browse Partner Catalog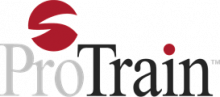 ProTrain
ProTrain is the global leader in educational services. Courses include IT training and certifications, accounting and financial services education, programming and web design development, and green and renewable energy instruction.  Here you can find affordable, self-paced, online certificate programs that can train you for the latest, in-demand job skills.
See Current Courses in Wake Tech Catalog Browse Partner Catalog
UGotClass 
UGotClass online certificates and courses are provided by the Learning Resources Network (LERN), the largest continuing education association in the world, serving more than 1,000 colleges, universities and schools. Online courses are taught by leading practitioners and teachers, with audio presentations from the teacher and interaction with other participants and the teacher. We offer certificates, CEUs, ILUs, and some courses even have optional graduate credit. Courses focus on "Skills for the 21st Century" ©.
See Current Courses in Wake Tech Catalog Browse Partner Catalog
---
Non-Credit courses offered in an Online or Hybrid (class with some in person and online content) Format. 
Medical Terminology
NUR-3235E3
1 available classes
This course is an introduction to the study of medical terms. Emphasis is placed on definitions, spelling, and commonly-used prefixes, suffixes, root words, and combining forms. Participants will learn terminology for the anatomy and physiology of all body systems, laborator...
Photographing Nature With Your Digital Camera
CSP-4000DOE
1 available classes
Nature photography can be a fun, relaxing, and exciting hobby! In this course, you'll learn about the many aspects of outdoor photography as well as how to master your digital camera's controls and features. We'll explore composition and lighting issues, and you'll find out...
Photoshop CC for the Digital Photographer
SGR-3100JE
1 available classes
Adobe Photoshop CC (also known as Photoshop Creative Cloud) is a powerful software solution providing support and specialized editing tools for digital photographers and graphic artists. In this course, you'll master techniques to edit and enhance your digital images and add...
Project Management Applications
OST-3100PE
1 available classes
Increase your value to your employer by discovering and mastering essential quantitative and qualitative project management applications. A successful project begins with process definition, data collection, and the scoping of project requirements. Every project ends with a...
Project Management Fundamentals
MLS-3810IE
1 available classes
More projects are underway today than ever before – projects to create new computer applications, erect bridges and buildings, improve processes, develop new products, and reorganize company operations. Many organizations lack project management skills, and as a result, the...
Real Estate Law
RLS-3700AE
1 available classes
Explore real estate law from investing to title examinations. You'll master the essentials, with examples that show you how to use this knowledge in day-to-day real estate practice or personal real estate investing. Each lesson starts with an explanation of theory and procee...
Resume to the Interview and the Steps In-Between
HRD-3001BD2
1 available classes
The course covers the major components of finding a job – starting with the resume and ending with the interview. The course includes developing an effective resume, completing online applications using key words and phrases (to get noticed), and techniques for the job searc...
Solving Classroom Discipline Problems
EDU-3020BE
1 available classes
Why do some teachers enjoy peaceful, orderly classrooms while others face daily discipline battles? The answer is that some teachers know the secrets to solving discipline problems. This course reveals those secrets and presents a step-by-step approach to effective, positive...
Speed Spanish
EDU-3001FE
1 available classes
Imagine yourself speaking, reading and writing Spanish. Now you can with Speed Spanish. This course is designed for anyone who wants to learn Spanish pronto. You will learn six easy recipes for gluing Spanish words together to form sentences. In no time at all, you will be a...
Stocks, Bonds, and Investing: Oh My!
BAF-3272BE
1 available classes
Looking for a good solid class in the basics of stocks, bonds, finance, and investing? Haven't the slightest clue how to prepare for retirement, pay for college, or even manage your personal finances? And do you wish you could do it all without having to pay a broker or a fi...