Non-Credit Online Learning
---
Online Educational Partners
Wake Tech also offers non-credit training through our online educational partners, who have large catalogs of online courses. 

Career Step
Get the career-focused education you need to succeed! Wake Tech has partnered with Career Step to offer online training programs including Medical Coding and Billing, Medical Transcription and Editing, Medical Administrative Assistant with EHR, and Pharmacy Technician.
See Current Courses in Wake Tech Catalog Browse Partner Catalog

Ed2Go
Short courses
Ed2Go offers a wide range of highly interactive courses that you can take entirely over the Internet. All courses include expert instructors, many of whom are nationally known authors. Most courses are 6 weeks long.
Find an Ed2Go course starting soon in our online schedule. If you do not find the course you want, you can browse the full Ed2Go library. 
See Current Courses in Wake Tech Catalog Browse Partner Catalog
Career Training Programs
Ed2Go also offers open enrollment training and certificate programs designed to provide the skills necessary to acquire professional level positions for many in-demand occupations. As they have a career training focus, these are longer, more in-depth courses. In some situations, financial assistance through programs such as MyCAA – Free Career Training for Military Spouses may be available.
See Current Courses in Wake Tech Catalog Browse Partner Catalog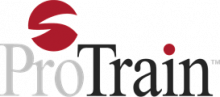 ProTrain
ProTrain is the global leader in educational services. Courses include IT training and certifications, accounting and financial services education, programming and web design development, and green and renewable energy instruction.  Here you can find affordable, self-paced, online certificate programs that can train you for the latest, in-demand job skills.
See Current Courses in Wake Tech Catalog Browse Partner Catalog

UGotClass 
UGotClass online certificates and courses are provided by the Learning Resources Network (LERN), the largest continuing education association in the world, serving more than 1,000 colleges, universities and schools. Online courses are taught by leading practitioners and teachers, with audio presentations from the teacher and interaction with other participants and the teacher. We offer certificates, CEUs, ILUs, and some courses even have optional graduate credit. Courses focus on "Skills for the 21st Century" ©.
See Current Courses in Wake Tech Catalog Browse Partner Catalog
---
Non-Credit courses offered in an Online or Hybrid (class with some in person and online content) Format. 
Healthcare Administration and EHR Office Professional
MED-3300ECS
1 available classes
This program prepares students to earn Certified Medical Administrative Assistant (CMAA) and Certified Electronic Health Record Specialist (CEHRS) credentials. The interactive, online curriculum includes more than 20 hours of training on the industry-standard ezEMRx HER soft...
Healthcare Billing and Coding Part I
MED-3030V3
1 available classes
This course prepares participants for entry-level healthcare billing positions. The course covers the life cycle of an insurance claim, legal and regulatory considerations, reimbursement issues, claim instructions, filing commercial claims, insurance plans, Medicare, Medicai...
Healthcare Billing and Coding Part II
MED-3030W3
2 available classes
The increasing demand on healthcare providers requires medical offices to invest in highly skilled billers and coders. Learn how to use standard codes from CPT, ICD-10-CM and HCPCS Level II. Develop the skills necessary to take the Certified Professional Coder Exam and begi...
Intermediate Microsoft Access 2016
DBA-3110HE
1 available classes
Master more advanced techniques for this powerful database program, including importing Excel spreadsheets as tables, creating query calculations to crunch numbers, and using Visual Basic to automate common tasks.
Intermediate Microsoft Excel 2016
OST-3100YE
1 available classes
Take your Excel skills to the next level! Master charting, PivotTables, Slicers, Sparklines, and other advanced features of Microsoft Excel 2016, and discover how this powerful MS Office program can boost your productivity.
Intermediate Photoshop CC
SGR-3100AAE
1 available classes
Photoshop is the world's most popular photo-editing program, and this course will help you explore its more advanced features. You'll master the techniques of non-destructive editing so you can re-edit photos and graphics, resize images, and create reusable page layout templ...
Introduction to C++ Programing
CSC-3110CDE
1 available classes
Learn how to program the easy way in C . Introduction to C Programming is a project-oriented course taught by a master programming instructor and published author. You'll get right to programming in this course--even if you have no prior programming experience! Before you...
Introduction to Computer Security
NET-3100EE
1 available classes
Learn from a security expert about the fundamentals of PC and network security. What you don't know about PC security really can hurt you! Learn why you're at risk and what you can do to protect personal and business data. This course will quickly bring you up to speed on th...
Introduction to Creating Word Press Web Sites
WEB-3000AE
2 available classes
Learn how to create attractive, sophisticated blogs and websites on your own —without any coding! WordPress is the world's most popular website publisher, powering more than 25% of all sites on the Internet. WordPress is easy to use and a fast and cost-effective way to get y...
Introduction to CSS and XHTML
WEB-3000NE
1 available classes
Learn how to create state-of-the-art websites using modern CSS3 and HTML5 techniques. Take your existing HTML skills to the next level and start building sites like the pros. To excel in the fast-paced world of web publishing, you must be able to keep up with ever-evolving s...