Non-Credit Online Learning
---
Online Educational Partners
Wake Tech also offers non-credit training through our online educational partners, who have large catalogs of online courses. 

Career Step
Get the career-focused education you need to succeed! Wake Tech has partnered with Career Step to offer online training programs including Medical Coding and Billing, Medical Transcription and Editing, Medical Administrative Assistant with EHR, and Pharmacy Technician.
See Current Courses in Wake Tech Catalog Browse Partner Catalog

Ed2Go
Short courses
Ed2Go offers a wide range of highly interactive courses that you can take entirely over the Internet. All courses include expert instructors, many of whom are nationally known authors. Most courses are 6 weeks long.
Find an Ed2Go course starting soon in our online schedule. If you do not find the course you want, you can browse the full Ed2Go library. 
See Current Courses in Wake Tech Catalog Browse Partner Catalog
Career Training Programs
Ed2Go also offers open enrollment training and certificate programs designed to provide the skills necessary to acquire professional level positions for many in-demand occupations. As they have a career training focus, these are longer, more in-depth courses. In some situations, financial assistance through programs such as MyCAA – Free Career Training for Military Spouses may be available.
See Current Courses in Wake Tech Catalog Browse Partner Catalog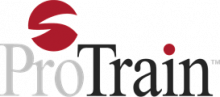 ProTrain
ProTrain is the global leader in educational services. Courses include IT training and certifications, accounting and financial services education, programming and web design development, and green and renewable energy instruction.  Here you can find affordable, self-paced, online certificate programs that can train you for the latest, in-demand job skills.
See Current Courses in Wake Tech Catalog Browse Partner Catalog

UGotClass 
UGotClass online certificates and courses are provided by the Learning Resources Network (LERN), the largest continuing education association in the world, serving more than 1,000 colleges, universities and schools. Online courses are taught by leading practitioners and teachers, with audio presentations from the teacher and interaction with other participants and the teacher. We offer certificates, CEUs, ILUs, and some courses even have optional graduate credit. Courses focus on "Skills for the 21st Century" ©.
See Current Courses in Wake Tech Catalog Browse Partner Catalog
---
Non-Credit courses offered in an Online or Hybrid (class with some in person and online content) Format. 
Designing Effective Websites
WEB-3000KE
1 available classes
Take your web design skills to the next level! Learn powerful graphic design techniques that will help you stand out among all the competition. Regardless of your current skills or level of knowledge, this course will help you master the basics of web design and learn how to...
Effective Business Writing
SEF-3001EE
2 available classes
Do you have a nagging suspicion that a small improvement in your writing skills might also improve your career prospects? Don't let small gaps in your business writing skills prevent you from reaching your full potential! It doesn't matter whether you're a clerical worker, a...
EPIC 30 Online Teaching Certificate
SEF-3001BO2
1 available classes
This 30-hour professional development training concentrates on online pedagogy and universal design for learning (UDL) principles. Courses cover best practices in course navigation and design, online communication and collaboration, online assessments, UDL, pedagogy, andrago...
Fundamentals of Supervision and Management
MLS-3808DE
2 available classes
Learn the language of management and master the basics of business! If you've recently been promoted or want to be a more effective supervisor, this course is for you. You'll learn how to transition from employee to manager and how to manage your time to deal with constant d...
Get Grants!
CSP-4000DPE
1 available classes
Whether you're interested in writing grant proposals as a career or in obtaining funding for your organization, this course will give you the grant-writing skills you need to outshine your competition. Learn how to develop successful, fundable grant proposals from experts in...
Grammar for ESL
EDU-3002AE
1 available classes
If English is your second language and you're headed to college, this course will teach you the principles of grammar and structure you'll need to succeed. The six-week, online course includes in-depth analysis of English grammar for intermediate-to-advanced ESL students. Th...
Grammar Refresher
COM-3711HE
2 available classes
Grammar is essential to effective writing and speaking. Whether you're learning the basics or need a refresher, this course can help you develop foundational grammar skills. You'll explore parts of speech, punctuation and mechanics, sentence construction, clauses, problem wo...
Group Fitness Trainer Certification
HEA-3010D3
1 available classes
Turn your love for fitness into a viable career as a skilled group trainer! This nationally-accredited course will prepare you for the Group Fitness Trainer Certification exam given by the American Council of Exercise (ACE). You'll learn about ACE's integrated models for des...
Health Information Technology Part 1
HIT-3500ACS
1 available classes
Healthcare IT Professionals Part 1 will help support the use of technology in the healthcare setting. Their specific responsibilities vary by position; however, responsibilities could include: installing and maintaining electronic health record systems, working as part of an...
Healthcare Billing and Coding Part I
MED-3030V3
1 available classes
This course prepares participants for entry-level healthcare billing positions. The course covers the life cycle of an insurance claim, legal and regulatory considerations, reimbursement issues, claim instructions, filing commercial claims, insurance plans, Medicare, Medicai...