Non-Credit Online Learning
---
Online Educational Partners
Wake Tech also offers non-credit training through our online educational partners, who have large catalogs of online courses. 

Career Step
Get the career-focused education you need to succeed! Wake Tech has partnered with Career Step to offer online training programs including Medical Coding and Billing, Medical Transcription and Editing, Medical Administrative Assistant with EHR, and Pharmacy Technician.
See Current Courses in Wake Tech Catalog Browse Partner Catalog

Ed2Go
Short courses
Ed2Go offers a wide range of highly interactive courses that you can take entirely over the Internet. All courses include expert instructors, many of whom are nationally known authors. Most courses are 6 weeks long.
Find an Ed2Go course starting soon in our online schedule. If you do not find the course you want, you can browse the full Ed2Go library. 
See Current Courses in Wake Tech Catalog Browse Partner Catalog
Career Training Programs
Ed2Go also offers open enrollment training and certificate programs designed to provide the skills necessary to acquire professional level positions for many in-demand occupations. As they have a career training focus, these are longer, more in-depth courses. In some situations, financial assistance through programs such as MyCAA – Free Career Training for Military Spouses may be available.
See Current Courses in Wake Tech Catalog Browse Partner Catalog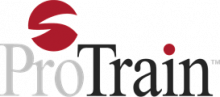 ProTrain
ProTrain is the global leader in educational services. Courses include IT training and certifications, accounting and financial services education, programming and web design development, and green and renewable energy instruction.  Here you can find affordable, self-paced, online certificate programs that can train you for the latest, in-demand job skills.
See Current Courses in Wake Tech Catalog Browse Partner Catalog
UGotClass 
UGotClass online certificates and courses are provided by the Learning Resources Network (LERN), the largest continuing education association in the world, serving more than 1,000 colleges, universities and schools. Online courses are taught by leading practitioners and teachers, with audio presentations from the teacher and interaction with other participants and the teacher. We offer certificates, CEUs, ILUs, and some courses even have optional graduate credit. Courses focus on "Skills for the 21st Century" ©.
See Current Courses in Wake Tech Catalog Browse Partner Catalog
---
Non-Credit courses offered in an Online or Hybrid (class with some in person and online content) Format. 
Introduction to Database Development
DBA-3110EE
1 available classes
A number of powerful tools are available to help you build databases and database applications. However, if you do not apply a systematic, structured approach to the use of those tools, you will probably produce systems that fail to meet user needs. Many projects bog down or...
Introduction to InDesign CC
SGR-3100FE
1 available classes
Adobe InDesign CC is one of the industry standard applications for publishing all types of print projects. In this course, learn how to use Adobe InDesign CC software to create professional-quality letterhead, brochures, forms, eBooks, business materials, and more. You don't...
Introduction to Microsoft Access 2016
DBA-3110GE
1 available classes
Take control of your data! Harness the power of Microsoft Access 2016 to organize, store, edit, manage, and report on hundreds of thousands of records. This course begins with basic database concepts and shows you how to build and customize tables to store data. You'll learn...
Introduction to Microsoft Excel 2016
OST-3100WE
1 available classes
If you work with numbers, you need to master Microsoft Excel 2016 – now available through Office 365 – and this in-depth course will help you do it! You'll learn shortcuts and tricks for setting up worksheets, writing mathematical formulas, and using the function wizard to c...
Introduction to Microsoft Word 2013
CIS-3165CE
1 available classes
Writing letters and reports using Microsoft Word is a skill required for almost any job. This powerful word-processing program lets you professionally type, edit, format, spell check, and print documents. You'll also learn dozens of ways to modify content and format – adjust...
Introduction to PC Troubleshooting
NOS-3100FE
1 available classes
Don't spend your hard-earned cash on expensive PC repairs! The vast majority of the problems people experience with their computers are completely avoidable, and most can be solved with nothing more than a few minutes of your time. Intro to PC Troubleshooting takes you step...
Introduction to Photoshop CC
SGR-3100NE
1 available classes
Adobe Photoshop is the world's most popular photo-editing program. Artists, photographers, designers, and hobbyists all rely on it. Discover the fastest and most effective ways to use Photoshop from an expert and former columnist for Photoshop User magazine – who has twice b...
Introduction to Python 3 Programming
CSC-3110CGE
1 available classes
Enhance your résumé by adding Python to your programming skills! The Python programming language was created as a way to develop code that's easy to create and understand. Python contains the same basic structures as other languages, but it also offers unique functionality t...
Introduction to QuickBooks Online
ACC-3150BE
1 available classes
Use this cloud-based accounting software program to record income and expenses; enter checks and credit card payments; track your payables, inventory, and receivables; and much more. This powerful program has helped thousands of business owners manage their finances. With th...
Medical Assisting and Transcription Editor Profession Part 1
MED-3300FCS
1 available classes
In partnership with CareerStep, Wake Tech offers this course as part one of a two-part program preparing students for careers in medical transcription and editing. Medical transcription is primarily a work-from-home occupation; most healthcare providers outsource the work to...