Non-Credit Online Learning
---
Online Educational Partners
Wake Tech also offers non-credit training through our online educational partners, who have large catalogs of online courses. 

Career Step
Get the career-focused education you need to succeed! Wake Tech has partnered with Career Step to offer online training programs including Medical Coding and Billing, Medical Transcription and Editing, Medical Administrative Assistant with EHR, and Pharmacy Technician.
See Current Courses in Wake Tech Catalog Browse Partner Catalog

Ed2Go
Short courses
Ed2Go offers a wide range of highly interactive courses that you can take entirely over the Internet. All courses include expert instructors, many of whom are nationally known authors. Most courses are 6 weeks long.
Find an Ed2Go course starting soon in our online schedule. If you do not find the course you want, you can browse the full Ed2Go library. 
See Current Courses in Wake Tech Catalog Browse Partner Catalog
Career Training Programs
Ed2Go also offers open enrollment training and certificate programs designed to provide the skills necessary to acquire professional level positions for many in-demand occupations. As they have a career training focus, these are longer, more in-depth courses. In some situations, financial assistance through programs such as MyCAA – Free Career Training for Military Spouses may be available.
See Current Courses in Wake Tech Catalog Browse Partner Catalog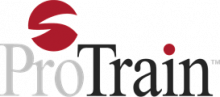 ProTrain
ProTrain is the global leader in educational services. Courses include IT training and certifications, accounting and financial services education, programming and web design development, and green and renewable energy instruction.  Here you can find affordable, self-paced, online certificate programs that can train you for the latest, in-demand job skills.
See Current Courses in Wake Tech Catalog Browse Partner Catalog

UGotClass 
UGotClass online certificates and courses are provided by the Learning Resources Network (LERN), the largest continuing education association in the world, serving more than 1,000 colleges, universities and schools. Online courses are taught by leading practitioners and teachers, with audio presentations from the teacher and interaction with other participants and the teacher. We offer certificates, CEUs, ILUs, and some courses even have optional graduate credit. Courses focus on "Skills for the 21st Century" ©.
See Current Courses in Wake Tech Catalog Browse Partner Catalog
---
Non-Credit courses offered in an Online or Hybrid (class with some in person and online content) Format. 
Become an Optical Assistant
OPT-3020AE
1 available classes
Help people solve vision problems in the fascinating and rewarding field of optical assisting. In this course you'll learn about how the eye works, common eye conditions, and how to work with patients to select the right eyeglass frames or contact lenses. Optical assistants...
Becoming a Grant Writing Consultant
COM-3711QE
1 available classes
Good grant writing consultants are always in demand! Become an expert in the red-hot grant consulting field. Your instructor, a national grant consultant, will teach you what services to offer, how to find clients, and how to set fees for your own home-based business. Use yo...
Certificate in Brain Health
SEF-7997E
1 available classes
In this innovative certificate program, you'll gain insights into the amazing brain and learn how you can support brain health. The remarkable brain receives information through the five senses – sight, smell, touch, taste, and hearing. It is affected by virtually every aspe...
Computer Keyboarding
CIS-3100AE
2 available classes
If you want to learn touch-typing or improve your existing typing skills, this is the perfect course for you! In these lessons, you'll use the Keyboarding Pro 5 program, a typing tutorial designed for personal computers, to learn how to touch-type—that is, to type text you r...
Computer Skills for the Workplace
NOS-3100BE
2 available classes
This course provides the fundamental computer competencies necessary to survive and prosper in today's fast-changing workplace. Today's jobs require computer competency, and employers expect applicants to be able to use email; create spreadsheets; edit databases; understand...
Content Literacy: Grades 6-12
EDU-3200AHE
1 available classes
Students must develop literacy skills in order to access, learn, and comprehend. With the adoption of the Common Core State Standards (CCSS), teachers in all subject areas (science, mathematics, humanities, and technology) are becoming actively involved in literacy developme...
CPC (Certified Professional Coder) Exam Review
MED-3030X3
1 available classes
This course was developed to assist students in preparing for the outpatient, physician-based CPC (Certified Professional Coder) certification examination administered by the American Academy of Professional Coders (AAPC). The coder will need to know how to assign medical co...
Creating a Classroom Website
EDU-3020DE
1 available classes
Learn how to create a website for your classroom! Find out how a website can make you a more dynamic and effective instructor.
Creating Mobile Apps with HTML5
WEB-3000FE
1 available classes
Learn to create mobile apps that run on iPhone and iPad as well as on Android and Windows Phone. This course will show you how to imagine, design, build, and optimize a cross-platform mobile app using the very latest HTML5 standards. The result will be a mobile app that's fa...
Creating Web Pages
WEB-3000CE
1 available classes
Learn the basics of HTML so you can design, create, and post your very own website. Learn how to use HTML in this extensive, hands-on, six-week workshop.