Non-Credit Online Learning
---
Online Educational Partners
Wake Tech also offers non-credit training through our online educational partners, who have large catalogs of online courses. 

Career Step
Get the career-focused education you need to succeed! Wake Tech has partnered with Career Step to offer online training programs including Medical Coding and Billing, Medical Transcription and Editing, Medical Administrative Assistant with EHR, and Pharmacy Technician.
See Current Courses in Wake Tech Catalog Browse Partner Catalog

Ed2Go
Short courses
Ed2Go offers a wide range of highly interactive courses that you can take entirely over the Internet. All courses include expert instructors, many of whom are nationally known authors. Most courses are 6 weeks long.
Find an Ed2Go course starting soon in our online schedule. If you do not find the course you want, you can browse the full Ed2Go library. 
See Current Courses in Wake Tech Catalog Browse Partner Catalog
Career Training Programs
Ed2Go also offers open enrollment training and certificate programs designed to provide the skills necessary to acquire professional level positions for many in-demand occupations. As they have a career training focus, these are longer, more in-depth courses. In some situations, financial assistance through programs such as MyCAA – Free Career Training for Military Spouses may be available.
See Current Courses in Wake Tech Catalog Browse Partner Catalog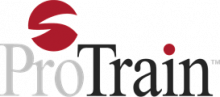 ProTrain
ProTrain is the global leader in educational services. Courses include IT training and certifications, accounting and financial services education, programming and web design development, and green and renewable energy instruction.  Here you can find affordable, self-paced, online certificate programs that can train you for the latest, in-demand job skills.
See Current Courses in Wake Tech Catalog Browse Partner Catalog

UGotClass 
UGotClass online certificates and courses are provided by the Learning Resources Network (LERN), the largest continuing education association in the world, serving more than 1,000 colleges, universities and schools. Online courses are taught by leading practitioners and teachers, with audio presentations from the teacher and interaction with other participants and the teacher. We offer certificates, CEUs, ILUs, and some courses even have optional graduate credit. Courses focus on "Skills for the 21st Century" ©.
See Current Courses in Wake Tech Catalog Browse Partner Catalog
---
Non-Credit courses offered in an Online or Hybrid (class with some in person and online content) Format. 
Course
Creating Mobile Apps with HTML5
Name
WEB-3000FE
Available Classes
Description
Learn to create mobile apps that run on iPhone and iPad as well as on Android and Windows Phone. This course will show you how to imagine, design, build, and optimize a cross-platform mobile app using the very latest HTML5 standards. The result will be a mobile app that's fast and runs on just about any smartphone or tablet computer.
Course Objectives
have learned CSS3, the layout and styling language of the mobile Web.
have learned how to use Web services such as Google Maps in your app.
have learned how to use Web Application Programming Interfaces (Web APIs) to combine different Web services to create mobile mashups.
Outline of Instruction
Wednesday - Lesson 01

What are the compelling reasons for developing mobile apps with HTML5? And why are some of the Web's biggest players—including Google, Facebook, and Twitter—moving all their apps to the mobile Web? Today you'll learn four principles for designing great mobile apps, and you'll get acquainted with the concept of "mobile first" Web development. By the end of this lesson, you'll be ready to start writing an app.
Friday - Lesson 02

Today you'll follow the progress of employees at a fictitious company as they build a mobile app. In the process, you'll set up your tools and get your hands dirty with some real HTML5 code.
Wednesday - Lesson 03

HTML5 is the latest version of the markup language of the Web. In this lesson, you'll learn why Web developers and mobile developers are so gung-ho for HTML5. More importantly, you'll find out how you can use it to write your own webpages. By the end of the lesson, you'll understand the basics of markup languages and HTML5 syntax.
Friday - Lesson 04

CSS (Cascading Style Sheets) will make your Web apps workable on the largest number of devices, and it'll make your code easier to maintain. In this lesson, you'll use CSS to format HTML documents. We'll also look at the new capabilities that are possible with CSS version 3.
Wednesday - Lesson 05

JavaScript is the programming language of the mobile Web. In this lesson, you'll learn to use JavaScript to add interactivity to mobile apps.
Friday - Lesson 06

Today's lesson is all about getting things done faster, better, and with less effort! You'll use jQuery Mobile to make your HTML5 apps feel at home on mobile devices. You'll also use JavaScript libraries and frameworks to get more done in less time.
Wednesday - Lesson 07

By accessing built-in device features such as offline storage and location services, you can make your mobile Web apps much more dynamic. In this lesson, you'll learn what's possible and how to do it.
Friday - Lesson 08

No Web app is an island. Hundreds of app developers have made certain features of their software available using Web Application Programming Interfaces. By using these APIs to retrieve data and then combining different data sources, you can create endless combinations called mashups.
Wednesday - Lesson 09

Graphics and animation can really spice up your mobile apps. The mobile Web has special requirements and technologies that you need to be aware of, however. In this lesson, you'll learn to optimize your graphics for the mobile Web.
Friday - Lesson 10

Smartphones and tablets come in different shapes and sizes. In this lesson, you'll learn to make your Web app look good on the largest possible variety of devices. You'll also add some meta tags that will give your app more polish on iPhone and Android. Then we'll touch on touch-enabling your app.
Wednesday - Lesson 11

A responsive app doesn't keep the user waiting. In this lesson, you'll learn tools and techniques to make your app responsive.
Friday - Lesson 12

Native apps give you access to more device features and to the distribution power of an app store. Learn how to use PhoneGap to convert your Web app into a native one for multiple mobile operating systems.
Contact Hours
24
CEU's
2.4
Industry Standard, State, or National Certification
No
CE to CU Articulation
No
Prerequisites
Note: HTML and/or programming experience will be helpful, but is not required.
Text and Supplies Needed
Internet access
• Email
• One of the following browsers:
o Mozilla Firefox
o Microsoft Internet Explorer (9.0 or above)
o Google Chrome
o Safari
• Adobe PDF plug-in (a free download obtained at Adobe.com .)


All additional software needed for this course is freely available on the Internet and the steps for downloading and installing it will be covered during the lessons. One of the following operating systems is required: Windows XP or later, Mac OS X 10.5 (Leopard) or later, or Linux.
Clinical Site/Special Facilities
Requirements for Successful Completion of this Course
Attendance 80% or above
Participation
Student must past 10 quizzes or past final exam with 70% or better.
Accreditation/Special Approval Requirements
Intended Audience
Specific Industry or Business Support Needs
Industry or Job Titles Related to training Outcomes for Employment
Related Courses
Course Contact Information
Non-Credit Online Learning http://ceonline.waketech.edu
919-532-5818 or 919-532-5689