Non-Credit Online Learning
---
Online Educational Partners
Wake Tech also offers non-credit training through our online educational partners, who have large catalogs of online courses. 

Career Step
Get the career-focused education you need to succeed! Wake Tech has partnered with Career Step to offer online training programs including Medical Coding and Billing, Medical Transcription and Editing, Medical Administrative Assistant with EHR, and Pharmacy Technician.
See Current Courses in Wake Tech Catalog Browse Partner Catalog

Ed2Go
Short courses
Ed2Go offers a wide range of highly interactive courses that you can take entirely over the Internet. All courses include expert instructors, many of whom are nationally known authors. Most courses are 6 weeks long.
Find an Ed2Go course starting soon in our online schedule. If you do not find the course you want, you can browse the full Ed2Go library. 
See Current Courses in Wake Tech Catalog Browse Partner Catalog
Career Training Programs
Ed2Go also offers open enrollment training and certificate programs designed to provide the skills necessary to acquire professional level positions for many in-demand occupations. As they have a career training focus, these are longer, more in-depth courses. In some situations, financial assistance through programs such as MyCAA – Free Career Training for Military Spouses may be available.
See Current Courses in Wake Tech Catalog Browse Partner Catalog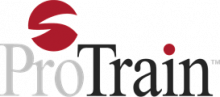 ProTrain
ProTrain is the global leader in educational services. Courses include IT training and certifications, accounting and financial services education, programming and web design development, and green and renewable energy instruction.  Here you can find affordable, self-paced, online certificate programs that can train you for the latest, in-demand job skills.
See Current Courses in Wake Tech Catalog Browse Partner Catalog

UGotClass 
UGotClass online certificates and courses are provided by the Learning Resources Network (LERN), the largest continuing education association in the world, serving more than 1,000 colleges, universities and schools. Online courses are taught by leading practitioners and teachers, with audio presentations from the teacher and interaction with other participants and the teacher. We offer certificates, CEUs, ILUs, and some courses even have optional graduate credit. Courses focus on "Skills for the 21st Century" ©.
See Current Courses in Wake Tech Catalog Browse Partner Catalog
---
Non-Credit courses offered in an Online or Hybrid (class with some in person and online content) Format. 
Course
Creating Web Pages
Name
WEB-3000CE
Available Classes
Description
Learn the basics of HTML so you can design, create, and post your very own website. Learn how to use HTML in this extensive, hands-on, six-week workshop.
Course Objectives
have learned about the capabilities of the World Wide Web and the fundamentals of web design.
have learned how to plan the content, structure and layout of your Web site, create pages full of neatly formatted text, build links between the pages and to the outside world, and add color, backgrounds, graphics, and tables.
have learned critical and timely information on securing the best possible location in search engine listings, and powerful no-cost or low-cost web marketing strategies.
Outline of Instruction
Wednesday - Lesson 01

In this lesson, you'll get started by learning where the Web is and how it works. We'll cover some important concepts and terminology, and hopefully clear up some buzzwords you may have heard but not quite understood. Then we'll go hands-on and get started creating your first website.
Friday - Lesson 02


Today, you'll create your first Web page. You'll learn how to add tags and content to your page, view your page in a browser, reopen it in an editor to make additions and changes, save those changes, and then view the updated page in a Web browser. These skills will apply to every Web page you ever create, and they'll get you started on creating any page you can imagine.
Wednesday - Lesson 03


In today's lesson, you'll learn to beef up your pages with the design elements that you see in most websites. We'll discuss how to add headings, paragraphs, numbered lists, and bulleted lists to your pages, and we'll also talk about the secrets to adding special characters like © and &trade. Finally, you'll discover how to add links to other peoples' pages and to other pages within your own site.
Friday - Lesson 04


Here's your chance to add some visual excitement to your website! Today, we're going to learn the basics about adding pictures to your Web pages. You'll discover how to download pictures right off the Web, and you'll also learn how to prepare and use your own pictures from a digital camera.
Wednesday - Lesson 05


Tables are a terrific way to neatly organize content into rows and columns. You've no doubt seen tables used in other websites and countless other forms of publication. In today's lesson, you'll learn how to use HTML to create tables in your own Web pages!
Friday - Lesson 06


If you've been involved in Web development at all during the last 20 years, you may have heard about HTML, XHTML, HTML5, and CSS. If you're new to all of this, it's a confusing mess of alphabet soup. In this lesson, you'll learn the who, how, what, when, where, and why of these technologies—and what you should use now so your website is in sync with current specs and future trends.
Wednesday - Lesson 07


Virtually all modern websites use CSS style rules for all their website styling. In today's lesson, you'll learn what a style rule is, and you'll get some hands-on practice creating your own styles rules. You'll learn how to center and align pictures and text, and you'll discover the secrets to jazzing up your site with colors (and how to choose from the millions of color options available to you).
Friday - Lesson 08


Today's lesson will introduce you to more advanced HTML and CSS topics, including how to create a page layout with a navigation bar. You'll learn how to create a page layout using div tags to put named page divisions in a Web page, and we'll discuss how to style your page divisions by adding an internal style sheet and some style rules.
Wednesday - Lesson 09


Most websites consist of multiple pages with some common content on each page. Today's lesson will teach you to use a layout page as template so you can build multipage websites more quickly. We'll cover liquid versus fixed layouts, how design a layout, and how to easily build additional pages from your layout page. This will help you to develop more professional-looking pages using the same modern coding techniques that seasoned professionals use!
Friday - Lesson 10


Getting a site on the Internet is one thing. Getting people to notice it is quite another. In today's lesson, you'll learn about Internet directory services, search engines, Web-crawling infobots (not as creepy as they sound), and things you can do to make your own site stand out in the crowd!
Wednesday - Lesson 11


In today's lesson, you'll learn how to publish your website for the whole world to see—well, at least anyone on the Internet. And best of all, you'll learn how to keep your site on the Internet, for free, forever!
Friday - Lesson 12

In today's lesson, you'll learn about authoring systems like Dreamweaver and Expression Web, and how they can make Web development quicker and easier. You'll also learn a couple of ways to get an online presence without creating your own website!
Contact Hours
24
CEU's
2.4
Industry Standard, State, or National Certification
No
CE to CU Articulation
No
Prerequisites
Text and Supplies Needed
Internet access
• Email
• One of the following browsers:
o Mozilla Firefox
o Microsoft Internet Explorer (9.0 or above)
o Google Chrome
o Safari
• Adobe PDF plug-in (a free download obtained at Adobe.com .)
Clinical Site/Special Facilities
Requirements for Successful Completion of this Course
Attendance 80% or above
Participation
Student must past 10 quizzes or past final exam with 70% or better.
Accreditation/Special Approval Requirements
Intended Audience
Specific Industry or Business Support Needs
Industry or Job Titles Related to training Outcomes for Employment
Related Courses
Course Contact Information
Non-Credit Online Learning http://ceonline.waketech.edu
919-532-5818 or 919-532-5689