Non-Credit Online Learning
---
Online Educational Partners
Wake Tech also offers non-credit training through our online educational partners, who have large catalogs of online courses. 

Career Step
Get the career-focused education you need to succeed! Wake Tech has partnered with Career Step to offer online training programs including Medical Coding and Billing, Medical Transcription and Editing, Medical Administrative Assistant with EHR, and Pharmacy Technician.
See Current Courses in Wake Tech Catalog Browse Partner Catalog

Ed2Go
Short courses
Ed2Go offers a wide range of highly interactive courses that you can take entirely over the Internet. All courses include expert instructors, many of whom are nationally known authors. Most courses are 6 weeks long.
Find an Ed2Go course starting soon in our online schedule. If you do not find the course you want, you can browse the full Ed2Go library. 
See Current Courses in Wake Tech Catalog Browse Partner Catalog
Career Training Programs
Ed2Go also offers open enrollment training and certificate programs designed to provide the skills necessary to acquire professional level positions for many in-demand occupations. As they have a career training focus, these are longer, more in-depth courses. In some situations, financial assistance through programs such as MyCAA – Free Career Training for Military Spouses may be available.
See Current Courses in Wake Tech Catalog Browse Partner Catalog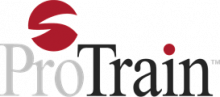 ProTrain
ProTrain is the global leader in educational services. Courses include IT training and certifications, accounting and financial services education, programming and web design development, and green and renewable energy instruction.  Here you can find affordable, self-paced, online certificate programs that can train you for the latest, in-demand job skills.
See Current Courses in Wake Tech Catalog Browse Partner Catalog

UGotClass 
UGotClass online certificates and courses are provided by the Learning Resources Network (LERN), the largest continuing education association in the world, serving more than 1,000 colleges, universities and schools. Online courses are taught by leading practitioners and teachers, with audio presentations from the teacher and interaction with other participants and the teacher. We offer certificates, CEUs, ILUs, and some courses even have optional graduate credit. Courses focus on "Skills for the 21st Century" ©.
See Current Courses in Wake Tech Catalog Browse Partner Catalog
---
Non-Credit courses offered in an Online or Hybrid (class with some in person and online content) Format. 
Course
A to Z Grant Writing
Name
CSP-4000DHE
Available Classes
Intended Audience
This course is intended for nonprofit organizations, schools and religious institutions.
Description
Do you love writing and building rewarding, long-lasting relationships? Do you have a passion for a cause? As a grant writer, you can help nonprofit organizations, schools, religious institutions, and research organizations acquire the funds they need to operate and to thrive. In our A to Z Grant Writing class, you'll learn how to put together a winning proposal —one that will capture the attention, and the funds, of donors.
Course Objectives
have learned how to raise needed funds by discovering how and where to look for potential funders who are a good match for their organization.
have learned how to network and develop true partnerships with a variety of funders,
have learned how to organize a successful grant writing campaign, and how to put together a complete proposal package.
Outline of Instruction
Wednesday - Lesson 01
Have you wondered what a grant writer does, what kinds of organizations and causes seek grants, and what types of grants are available? In this lesson, you'll find the answers to your questions, as well as tips for getting into the grant writing field and for finding funders.
Friday - Lesson 02
Many people are often surprised at how much research needs to go into finding a potential funder who is a good match for your program efforts! Finding funders takes a lot of time, effort, and planning, and this lesson will walk you through the information you need to gather and organize. You will gain an invaluable tool here—the Research Information Sheet (RIS)—which will help you keep your research focused and on track.
Wednesday - Lesson 03
In today's lesson, you'll meet three real-world foundation and corporate funders: the Surdna Foundation, Wells Fargo, and the Ben & Jerry's Foundation. We'll walk through the application guidelines for each of them, which will help you get a feel for what to look for in a good match potential funder, how funders present their mission and goals, and what they expect in a complete proposal package. Remember, the more application guidelines you read and study, the better you'll be able to create a successful proposal package.
Friday - Lesson 04
Now that you have a feel for what kinds of information to gather in your search for good match potential funders, you need to know how to effectively organize it. We'll begin with a big-picture overview of the grant writing process, so you'll know where your research fits in each step of the way. Then you'll get some proven techniques and tools for organizing an efficient and smooth-running development department. A grant writing campaign means submitting an ongoing calendar of proposals to a wide variety of potential funders, and an organized office is the only way to accomplish this goal!
Wednesday - Lesson 05
Developing community relationships is crucial to finding support for any worthy cause. So today we'll look at some creative how-tos of networking with community members, VIPs, and corporate, foundation, and government representatives to help you find contacts and support in your community. Then we'll lay the groundwork for making that crucial initial contact with a potential funder. This might be a bit nerve-racking at first, but with the proper preparation, it can be extremely rewarding.
Friday - Lesson 06
Research, relationship-building, phone contacts, organizing—does it all rest on the shoulders of one grant writer? Happily, the answer is no! Today you'll meet the development team members who implement the grant writing campaign and get some ideas for how to put a team of your own together. You'll also get acquainted with the collaborative partners who work side by side with you and your organization, and you'll discover how to put together a successful site visit.
Wednesday - Lesson 07
It's so important to know how to present yourself, your organization, and your proposed program effectively. So in this lesson, we'll explore the elements of two all-important letters: the letter of inquiry and the letter of request. Most funders will want either one or both of these letters, so knowing how to write them is essential. You'll also learn how to ask for the right grant amount and how to overcome any fears you may have about asking for support.
Friday - Lesson 08
You'd be amazed at how many organizations go about their grant writing campaigns backwards! To spare you a great amount of extra work, stress, and unnecessary discouragement, we'll walk through a vital technique: the Rollover Concept. We'll also begin a detailed exploration of the elements of a Gold Medal Proposal Package, including your organization's history and background, mission statement, goals, major accomplishments, and many other documents and materials that potential funders require.
Wednesday - Lesson 09
Picking up where we left off in Lesson 8, today you'll see how to write your need statement, proposed program paragraphs, measurable objectives, timeline, and evaluation plan. You'll also get a good idea of what kinds of financial documents and materials funders expect in complete proposal packages, including your organization projected income and expense budget, audited financial statement, proposed program budget and request, and future funding paragraphs.
Friday - Lesson 10
What happens to your proposal after you apply for a grant? If you've ever wondered about this, today you'll discover all the hoops it goes through once it reaches the program officer's desk. If your application should be declined, you'll see how to turn that into an opportunity for future success. And if your proposal should be accepted, you'll learn about the essential thank-you letter, how to put together the final report, and how to acknowledge and provide benefits to the funders supporting your program efforts. You'll also understand how crucial it is to diversify your funding base!
Wednesday - Lesson 11
Today you'll learn about the A to Z of creating business (for-profit) and individual artist proposal packages. You'll also get some important tips and techniques for putting together proposals for government funding sources, which, as you can imagine, will be more complicated and much lengthier than proposals to foundations, corporations, or individual donors.
Friday - Lesson 12
In our last lesson together, you'll learn about the importance of presentation when it comes to your proposal package. And you'll also gain some insights into what your board of directors can do for you regarding fund raising, as well as get some ideas about how to get them motivated to do it!
Contact Hours
24
CEU's
2.4
Industry Standard, State, or National Certification
No
CE to CU Articulation
No
Prerequisites
Text and Supplies Needed
• Internet access
• Email
• One of the following browsers:
o Mozilla Firefox
o Microsoft Internet Explorer (9.0 or above)
o Google Chrome
o Safari
• Adobe PDF plug-in (a free download obtained at Adobe.com .)

Microsoft Word.
Clinical Site/Special Facilities
Requirements for Successful Completion of this Course
Attendance 80% or above
Participation
Students must score 70% or better on 10 quizzes or 70% or better on the final exam
Accreditation/Special Approval Requirements
Intended Audience
This course is intended for nonprofit organizations, schools and religious institutions.
Specific Industry or Business Support Needs
Industry or Job Titles Related to training Outcomes for Employment
Related Courses
Course Contact Information
Non-Credit Online Learning http://ceonline.waketech.edu
919-532-5818 or 919-532-5689