Non-Credit Online Learning
---
Online Educational Partners
Wake Tech also offers non-credit training through our online educational partners, who have large catalogs of online courses. 

Career Step
Get the career-focused education you need to succeed! Wake Tech has partnered with Career Step to offer online training programs including Medical Coding and Billing, Medical Transcription and Editing, Medical Administrative Assistant with EHR, and Pharmacy Technician.
See Current Courses in Wake Tech Catalog Browse Partner Catalog

Ed2Go
Short courses
Ed2Go offers a wide range of highly interactive courses that you can take entirely over the Internet. All courses include expert instructors, many of whom are nationally known authors. Most courses are 6 weeks long.
Find an Ed2Go course starting soon in our online schedule. If you do not find the course you want, you can browse the full Ed2Go library. 
See Current Courses in Wake Tech Catalog Browse Partner Catalog
Career Training Programs
Ed2Go also offers open enrollment training and certificate programs designed to provide the skills necessary to acquire professional level positions for many in-demand occupations. As they have a career training focus, these are longer, more in-depth courses. In some situations, financial assistance through programs such as MyCAA – Free Career Training for Military Spouses may be available.
See Current Courses in Wake Tech Catalog Browse Partner Catalog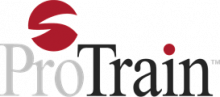 ProTrain
ProTrain is the global leader in educational services. Courses include IT training and certifications, accounting and financial services education, programming and web design development, and green and renewable energy instruction.  Here you can find affordable, self-paced, online certificate programs that can train you for the latest, in-demand job skills.
See Current Courses in Wake Tech Catalog Browse Partner Catalog

UGotClass 
UGotClass online certificates and courses are provided by the Learning Resources Network (LERN), the largest continuing education association in the world, serving more than 1,000 colleges, universities and schools. Online courses are taught by leading practitioners and teachers, with audio presentations from the teacher and interaction with other participants and the teacher. We offer certificates, CEUs, ILUs, and some courses even have optional graduate credit. Courses focus on "Skills for the 21st Century" ©.
See Current Courses in Wake Tech Catalog Browse Partner Catalog
---
Non-Credit courses offered in an Online or Hybrid (class with some in person and online content) Format. 
Course
Advanced Fiction Writing
Name
CSP-4000CCE
Available Classes
Description
Explore advanced fiction writing techniques with a published novelist. Do you have a story idea but aren't sure how to begin? Do your friends say you write well, but you're not sure how to get started on that first book? Do you have a manuscript (or part of one) that you'd like to polish for publication? Are you a published author who wants to learn techniques to write more effectively and efficiently? This course can help!
Course Objectives
have explored all the topics a writer needs to create a successful manuscript, including story structure, plot, character, dialogue, setting, suspense, conflict, action, viewpoint, tense, and even how to get published.
have learned to develop or polish a manuscript.
have explored the essential techniques that are often overlooked by other writing classes and textbooks.
Outline of Instruction
Wednesday - Lesson 01
Welcome to Advanced Fiction Writing! During the next six weeks, we're going to take a detailed look at all the aspects of fiction writing, including story structure, plot, character, dialogue, setting, suspense, conflict, action, viewpoint, tense, and even how to get published. It sounds like we've got our work cut out for us! But don't worry. We'll take it one step at a time. We'll begin in this lesson by discussing the three-act story structure and how we can use it to create emotionally satisfying fiction.
Friday - Lesson 02
Where do plots come from? Sometimes an idea pops into our heads, and all of its details play themselves out as we jot them down. Other times, coming up with a good plot is a real struggle. Wouldn't it be great if there were some templates we could use to create plots that would work? Fortunately, there are. In this lesson, I'll introduce you to them.
Wednesday - Lesson 03
The driving force behind whatever you write is character. Without a well-constructed, believable character, your readers won't care about the story. And without a consistent, clearly defined character, you won't have anyone to traverse the physical obstacles of the plot. How do you create well-constructed, believable, consistent, and clearly defined characters? I'll show you in this lesson.
Friday - Lesson 04
Today we'll turn our attention to viewpoint, voice, and tense. You'll have a chance right in the lesson to test-drive the ideas we'll be discussing. These road tests will give you an opportunity to try out your possible choices on sample scenarios and see how they work for you. Then I'll show you how I tackled them.
Wednesday - Lesson 05
What good is setting, anyway? Isn't it just a bunch of set decoration that we can add without much consideration of the story or plot? Oh, no. Setting is actually one of your most powerful tools for conveying emotion. How so? Setting helps establish your story's mood, reinforces your theme, and immerses your readers in the story, which makes all your other words more memorable. We'll explore all these ideas in this lesson.
Friday - Lesson 06
To write your long form, it's vital for you to understand that every sentence contributes to the flow of your prose. Each paragraph relates to those that come before and after. In this lesson, we're going to delve into the internal structure of fiction, called scene and sequel. You'll discover how to use scene and sequel with the checkpoints of story structure, with dialogue, and with an eye to pacing. You'll also have lots of exercises to help you polish your scene and sequel skills throughout this lesson.
Wednesday - Lesson 07
Today, you're going to learn about action and suspense. Conflict creates action. And it also creates suspense, which is the possibility of action. As essential as conflict is, it's surprisingly hard to write. Why? Because most of us spend our lives trying to avoid it. As a writer, though, you must immerse yourself in conflict. In this lesson, you'll learn how.
Friday - Lesson 08
We spend a lot of our lives talking, so doesn't it seem like it should be easy to write dialogue? Actually, in many ways, it's the most difficult part of fiction writing. Creating convincing, meaningful dialogue that advances the plot and contributes to character development can be an author's greatest challenge. In this lesson, we'll meet that challenge and see how to succeed.
Wednesday - Lesson 09
There's only one chance to make a first impression—that's as true of fiction as it is of people. So in this lesson, we'll examine how to make your first impression with your first few lines. You'll also see how to make a lasting impact with your story's last few paragraphs. I'll show you lots of great examples that should help you to spark your own creative ideas.
Friday - Lesson 10
Writing is more than a profession. It's also an art. As we begin writing our long form, we have many artistic tools to work with. In this lesson, we'll look at a few of them, including symbols and metaphors, plus techniques for writing "bigger."
Wednesday - Lesson 11
One of the most common bits of advice to authors is "show, don't tell." In short, it means letting your readers make discoveries through your characters and their surroundings, not because you, as the author, explained it to them. Telling is a trap even very experienced authors can fall into. In this lesson, we'll explore ways to avoid it. We'll also look at the differences between drama and melodrama, and when to use each of them.
Friday - Lesson 12
In our final lesson, we'll explore the steps you'll follow to get your book onto the shelves of your local bookstore. First, you'll need to edit your first draft into a polished second draft. Then it's time to find an agent, a publisher, or a printer. Finally, you need to take the initiative in marketing your book. If that sounds like a lot of effort, it is. But seeing your book in print makes everything well worth it.
Contact Hours
24
CEU's
No
Industry Standard, State, or National Certification
No
CE to CU Articulation
No
Prerequisites
Text and Supplies Needed
• Internet access
• Email
• One of the following browsers:
o Mozilla Firefox
o Microsoft Internet Explorer (9.0 or above)
o Google Chrome
o Safari
• Adobe PDF plug-in (a free download obtained at Adobe.com .)
Clinical Site/Special Facilities
Requirements for Successful Completion of this Course
Attendance 80% or above
Participation
Students must score 70% or better on 10 quizzes or 70% or better on the final exam
Accreditation/Special Approval Requirements
Intended Audience
Specific Industry or Business Support Needs
Industry or Job Titles Related to training Outcomes for Employment
Related Courses
Course Contact Information
Non-Credit Online Learning http://ceonline.waketech.edu
919-532-5818 or 919-532-5689