The BioNetwork Capstone Center provides affordable, high-quality, hands-on training in biotechnology, biomanufacturing, and biopharmaceutical/pharmaceutical operations in a simulated industrial (cGMP) environment.
The Capstone Center is situated in the Golden LEAF Biomanufacturing Training and Education Center (BTEC) at North Carolina State University Centennial Campus. It provides a training environment that mirrors a biomanufacturing plant facility with state-of-the-art classrooms, industrial-grade equipment laboratories, and a certified cleanroom suite.
Industry-recognized credential: BioNetwork Capstone Certificates
Complete in: 12 months or less
For non-credit student support services or to see if you qualify for financial assistance, contact the Career Pathways Program & Student Resources.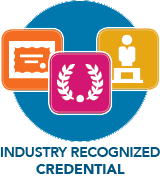 ---
Course Details & Registration Information
Course
Biomanufacturing Boot Camp
Name
SEF-79914
Available Classes
Description
This course will allow NCCCS students to experience industrial biotechnology through lectures and hands-on production of green fluorescent protein (GFP) within a cGMP (current good manufacturing practice) environment. The course will be taught at the Capstone Center, a fully-functional, state-of-the-art facility with equipment, analytical technology, and a clean room production environment simulating a biomanufacturing facility.
Course Objectives
Outline of Instruction
Contact Hours
CEU's
Industry Standard, State, or National Certification
CE to CU Articulation
Prerequisites
Text and Supplies Needed
Clinical Site/Special Facilities
Requirements for Successful Completion of this Course
Accreditation/Special Approval Requirements
Intended Audience
Specific Industry or Business Support Needs
Industry or Job Titles Related to training Outcomes for Employment
Related Courses
Course Contact Information