The BioNetwork Capstone Center provides affordable, high-quality, hands-on training in biotechnology, biomanufacturing, and biopharmaceutical/pharmaceutical operations in a simulated industrial (cGMP) environment.
The Capstone Center is situated in the Golden LEAF Biomanufacturing Training and Education Center (BTEC) at North Carolina State University Centennial Campus. It provides a training environment that mirrors a biomanufacturing plant facility with state-of-the-art classrooms, industrial-grade equipment laboratories, and a certified cleanroom suite.
Industry-recognized credential: BioNetwork Capstone Certificates
Complete in: 12 months or less
For non-credit student support services or to see if you qualify for financial assistance, contact the Career Pathways Program & Student Resources.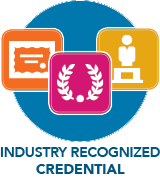 ---
Course Details & Registration Information
Course
Elements of Current Good Manufacturing Practices in Biomanufacturing Processes
Name
SEF-79524
Available Classes
Description
This course focuses on the application of current good manufacturing practices (cGMP) in the production of biopharmaceuticals. An overview of select topics will be covered from current regulations found in sections 210/211 of Title 21 of the Code of Federal Regulations (CFR) as well as the relevant ICH and FDA guidance documents.
Course Objectives
Gain an understanding of the historical development of CGMPs and their current application in the production of biopharmaceuticals
Become broadly familiar with select topics in section 210/211 of Title 21 of the Code of Federal Regulations along with other FDA and ICH guidance documents
Understand how regulations apply to real-world situations through in-depth work sessions covering practices that are frequently in the production of biopharmaceuticals
Practice the application of regulatory principles to procedure development and validation
Be able to locate and identify relevant regulatory information through regulation/guidance searches

Outline of Instruction
Day 1 Lectures
A. The historical development of GMP regulations
B. Outline of regulations and enforcement
C. Quality
E. Documentation and records
F. Building and facilities
G. Equipment
H. Equipment maintenance, cleaning, calibration
I. Validation
J. Cleaning validation
Day 1 Work Session: Procedures and validation
Day 2 Lectures
A. Production and in-process controls
B. Materials management
C. Packaging and labeling
D. Laboratory controls
E. Personnel
F. Complaints and recalls
G. Change control
H. Computerized systems
I. Cell culture and fermentation
J. Regulations on biologics
Work Session: Warning Letters- Becoming the FDA inspector
Contact Hours
16
CEU's
No
Industry Standard, State, or National Certification
No
CE to CU Articulation
No
Prerequisites
Text and Supplies Needed
Clinical Site/Special Facilities
Requirements for Successful Completion of this Course
Attendance 80% or above
Participation
Completion of course exam with a minimum score of 70%
Accreditation/Special Approval Requirements
Intended Audience
Specific Industry or Business Support Needs
Industry or Job Titles Related to training Outcomes for Employment
Related Courses
Course Contact Information