The BioNetwork Capstone Center provides affordable, high-quality, hands-on training in biotechnology, biomanufacturing, and biopharmaceutical/pharmaceutical operations in a simulated industrial (cGMP) environment.
The Capstone Center is situated in the Golden LEAF Biomanufacturing Training and Education Center (BTEC) at North Carolina State University Centennial Campus. It provides a training environment that mirrors a biomanufacturing plant facility with state-of-the-art classrooms, industrial-grade equipment laboratories, and a certified cleanroom suite.
Industry-recognized credential: BioNetwork Capstone Certificates
Complete in: 12 months or less
For non-credit student support services or to see if you qualify for financial assistance, contact the Career Pathways Program & Student Resources.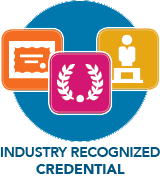 ---
Course Details & Registration Information
Course
Fundamentals of Biomolecules
Name
SEF-167CL
Available Classes
Description
Biomolecules are the end product of bioprocessing, and bioprocessing is an important method used by biopharmaceutical and other life-science industries in the manufacture of marketable products. This course provides students with a basic understanding of the structure, function and behavior of the 4 groups of biomolecules (carbohydrates, lipids, nucleic acids, and proteins) with special emphasis on applications to biomanufacturing and related industrial activities.
Course Objectives
Gain an understanding of the concepts of basic inorganic and organic chemistry as they relate to biomolecules
Gain an understanidng of the basic structure and functions of the 4 categories of biomolecules (carbohydrates, lipids, nucleic acids, and proteins)
Build a foundation understanding the importance of biomolecules, their function, structure, and behavior, in industrial life-science applications
Outline of Instruction
Day 1
1. Entrance Assessment and Background Questionnaire
2. Introduction to inorganic chemistry
3. Basis of organic chemistry: Carbon
Day 2
1. Review
2. Acids and Bases
3. Four major types of biomolecules; overview of location and function
4. Carbohydrates
5. Lipids
Day 3
1. Review
2. Proteins
3. Nucleic Acids
4. Solutions
5. Review, Evaluations, Final Course Survey
Contact Hours
20
CEU's
2
Industry Standard, State, or National Certification
No
CE to CU Articulation
No
Prerequisites
Text and Supplies Needed
Clinical Site/Special Facilities
Requirements for Successful Completion of this Course
Attendance 85% or above
Participation
Completion of final course survey and all class activities
Accreditation/Special Approval Requirements
Intended Audience
Specific Industry or Business Support Needs
Industry or Job Titles Related to training Outcomes for Employment
Related Courses
Course Contact Information