The BioNetwork Capstone Center provides affordable, high-quality, hands-on training in biotechnology, biomanufacturing, and biopharmaceutical/pharmaceutical operations in a simulated industrial (cGMP) environment.
The Capstone Center is situated in the Golden LEAF Biomanufacturing Training and Education Center (BTEC) at North Carolina State University Centennial Campus. It provides a training environment that mirrors a biomanufacturing plant facility with state-of-the-art classrooms, industrial-grade equipment laboratories, and a certified cleanroom suite.
Industry-recognized credential: BioNetwork Capstone Certificates
Complete in: 12 months or less
For non-credit student support services or to see if you qualify for financial assistance, contact the Career Pathways Program & Student Resources.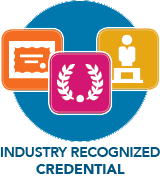 ---
Course Details & Registration Information
Course
Report Writing; Considerations and Best Practices
Name
SEF-158CL
Available Classes
Description
Participants will learn techniques and tools that will help them better organize, write and edit reports and other technical documents. Topics covered will include: developing a document using an outline, choosing a format, identifying the audience, editing skills and clearly communicating to promote understanding. We'll also review sentence structure, author's voice, common grammatical errors, punctuation, and commonly misused words. Students will learn how to eliminate run-on sentences and redundant and repetitive verbiage.
Course Objectives
Be able to organize, write, and edit reports and technical documents
Understand how to choose a format
Be able to identify the appropriate audience and voice
Understand sentence structure
Have tools to be better editors
Outline of Instruction
Introduction
What is Technical Writing, where is it used
Benefits of Being a Good Technical Writer
Consequences of Being a Bad Technical Writer
How to Write a Great Technical Document in 6 easy steps
Figures and Tables
Abbreviations defined
Correctly citing references
Contact Hours
8
CEU's
0.8
Industry Standard, State, or National Certification
No
CE to CU Articulation
No
Prerequisites
Text and Supplies Needed
Clinical Site/Special Facilities
Requirements for Successful Completion of this Course
Attendance 90% or above
Participation
Accreditation/Special Approval Requirements
Intended Audience
Specific Industry or Business Support Needs
Industry or Job Titles Related to training Outcomes for Employment
Related Courses
Course Contact Information