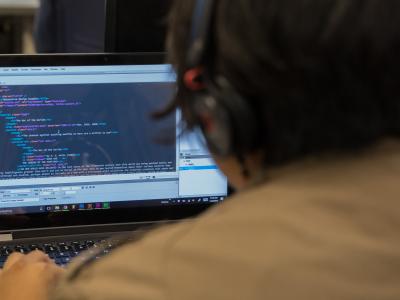 Program Contact
Alison Consol
Degrees & Pathways
AAS - Associate in Applied Science
Certificates
About The Program
The Web Developer program prepares learners to design, develop and maintain professional, high-quality responsive websites, including web application components.
Graduates will be proficient in HTML, CSS, JavaScript, React, ASP.NET, PHP/MySQL, web analytics, content management systems and various supporting technologies and tools. Graduates will be able to support the web development needs of businesses and organizations in a variety of industries or work as a freelance web developer.
Employment
Potential occupations include web programmer, web developer, programmer/analyst, web content developer, webmaster, web analyst, SEO analyst and freelance web developer.  
In the Web Developer program, students are exposed to the latest in technologies and applications used in the industry:
HTML5/CSS3
Web design principles
Responsive design
Database fundamentals
Javascript
React.js
ASP.NET
PHP
MySQL
Git/GitHub
C#
Internet marketing
SEO
Web analytics
WordPress
Joomla
UI/UX  
The degree and all certificates can be completed 100% online. Some beginning courses are also offered in a seated format at Southern Wake Campus and Scott Northern Wake Campus.