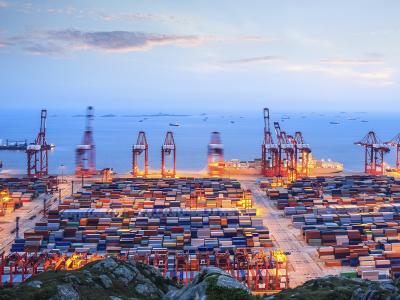 Program Contact
Keith Pfeifer
Degrees & Pathways
AAS - Associate in Applied Science
Certificates
About The Program
Wake Tech's Supply Chain Management program allows students to learn about the international and domestic movement of goods from the raw materials sources through production and ultimately to the consumer. The program serves both entry-level students and those employed in the field who may need to upgrade their skills or acquire new ones.
Logistics and its related job titles have recently been listed in the "Top Ten Hottest Careers" in the nation. Within North Carolina, careers in distribution, warehousing and international logistics are projected to grow by 18% between now and 2020.
The demand for supply chain and logistics professionals at all levels is excellent. In the program, you will learn how companies manage order fulfillment, purchase raw materials, manage warehouses and arrange domestic and international transportation services. You will also learn about freight forwarders, shippers, supply chain collaboration, importing, exporting, third party logistics and logistics technology.
Graduates should qualify for positions in a range of government agencies, manufacturing and service organizations. Employment opportunities include entry-level purchasing, material management, warehousing, inventory, transportation coordinators and logistics analysts.
In addition to Wake Tech's flexible eight- and 16-week curriculum courses, the program is ready to meet your company's business training needs through tailored, for-credit curriculum.