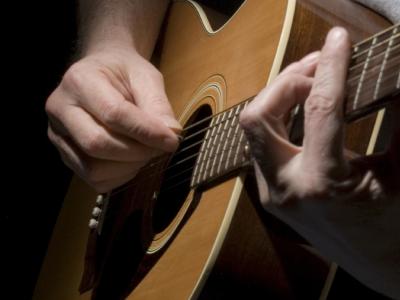 Key Info
Program Contact
Melania Aguirre-Rabon
Degrees & Pathways
AFA - Associate in Fine Arts
About The Program
Wake Tech's music program has something for everyone. Courses in piano, guitar, drums, voice, and chorus as well as theory and performance can enhance music appreciation or provide a foundation for future study. Our faculty of accomplished musicians and educators incorporate the study of composers, songwriting, recorded music, and cultural periods into their instruction. Performance classes explore musical technique and form. 
Music courses such as: Music Appreciation, Jazz, Chorus I, II, III and IV as well as Class Guitar and Class Voice are available to the campus-wide community, making music instruction available to all students. 
The "Associate in Fine Arts: Music and Music Education" degree program is no longer accepting new/additional students.  Fine Arts students may want to learn more about Wake Tech's "Associate in Fine Arts: Visual Art" degree program, which is accepting new/additional students.
Wake Tech offers fine arts courses and programs in music and visual art, and an Associate in Fine Arts (AFA) degree in Visual Art.
MUSIC
Music at Wake Tech provides students with a number of opportunities to engage in music-making and cultivate an appreciation of music. Creative performance options such as Chorus and Class Piano are available as electives, as well as history-based Music Appreciation and Introduction to Jazz courses. Music faculty enthusiastically bring their performing experiences into the classroom from a variety of disciplines, including vocal and choral performance, guitar, piano, and instrumental performance.