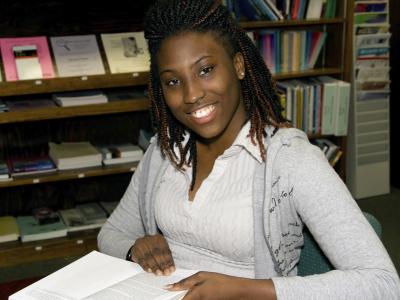 Key Info
Program Contact
Elizabeth Lewis, MA
About The Program
The Division of Arts, Humanities, and Social Sciences offers two degrees--Associate in Arts (AA) and Associate in Fine Arts (AFA)--which provide a solid general education foundation for students pursuing a four-year degree in a variety of disciplines, including liberal arts, business, education, social sciences, or nursing, and professional programs requiring a liberal arts background.
The faculty in the AHSS Division, with Masters and Doctorate Degrees from prominent universities, have expertise in many academic fields. They put this expertise to one main purpose: to teach. The AHSS Division, like Wake Tech Community College overall, takes pride in its faculty's innovative and passionate promotion of student success.
The AA degree (A10100) Program of Study meets the Comprehensive Articulation Agreement (CAA) course needs of the students and communities we serve. We promote a learning-centered environment designed to assist and equip students to successfully complete the AA degree and transfer to a university or college. The AA degree Program Learning Outcomes are Written Communication, Oral Communication, Critical Thinking, Information Management, and Quantitative Literacy.