Partnerships
New Partnership with ECU To Allow On-site Bachelors Completion in Technology Degrees at Wake Tech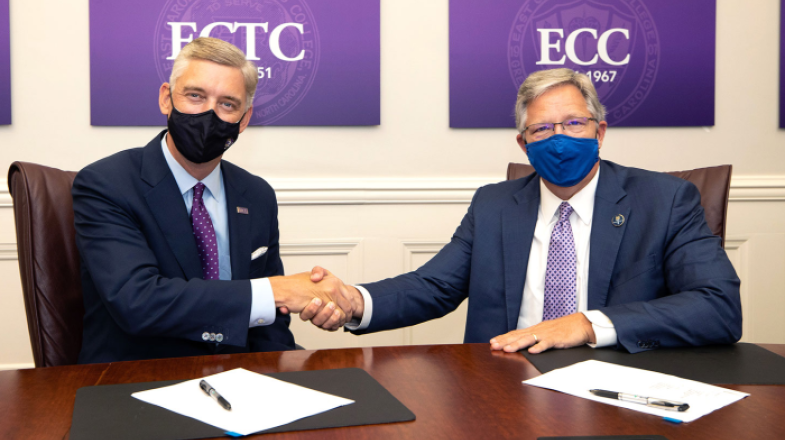 RALEIGH, NC (August 09, 2021) – Some community college graduates can now pursue a bachelor's degree from East Carolina University at Wake Tech. ECU will offer the Bachelor of Science in Industrial Technology, with a concentration in either Mechanical Design or Architectural Design, at Wake Tech's Southern Wake Campus beginning in the spring semester 2022. The program makes it possible for students who have earned a qualifying Associate in Applied Science degree at Wake Tech or another community college to pursue a bachelor's degree without having to travel to ECU in Greenville. Some courses will be available online, and in-person courses will be taught at Wake Tech in the evenings to allow working students to attend.
"This is a remarkable opportunity," said Wake Tech President Dr. Scott Ralls. "We refer to Wake Tech as a 'ladder college' because we help students climb every rung of their college and career ladders. That's why we're so excited to offer this new option for Wake Tech graduates to pursue an advanced degree."
The BSIT Mechanical Design Technology degree prepares students to support engineers in the design and development of mechanical systems. Graduates meet nationally-recognized standards and have opportunities to work as design professionals or as members of a design team. Many go on to become supervisors of design teams or project managers in engineering and other technology-related disciplines.
The BSIT Architectural Design Technology degree includes instruction in architectural drafting, computer-assisted design, building information modeling, building codes and standards, cost estimation and architectural workflow management. The degree prepares students to assist architects, engineers, construction managers and building contractors in developing plans, related documentation and office services for building construction.
The BSIT degree requires a total of 120 credit hours. To qualify for the program, students must have completed an AAS degree in an industrial or technology-related field with at least 60 semester hours with a grade of "C" or better. In addition to offering classes and labs at Wake Tech, ECU will have designated space on the Southern Wake Campus for registration and academic advising.
"As part of its mission, ECU makes every effort to maximize access for qualified students to pursue their educational goals at this institution and live successful lives," said Dr. Tijjani Mohammed, chair of ECU's Department of Technology Systems. "This initiative is to extend educational access to WTCC students who prefer face-to-face instruction, are unable to come to Greenville and would otherwise not attend ECU. We are proud to work with WTCC to help residents of Wake County and the Triangle further their career opportunities."
ECU is Wake Tech's only current co-location partnership, offering university classes and services on a Wake Tech campus. ECU will eventually co-locate at Wake Tech's Eastern Wake 4.0 site in Wendell when it opens in 2024. Thanks to numerous articulation agreements between Wake Tech and four-year institutions, every associate degree earned at Wake Tech can be transferred to a four-year degree program at a college or university.
For more information, visit transfer.waketech.edu or ecu.edu/BSIT.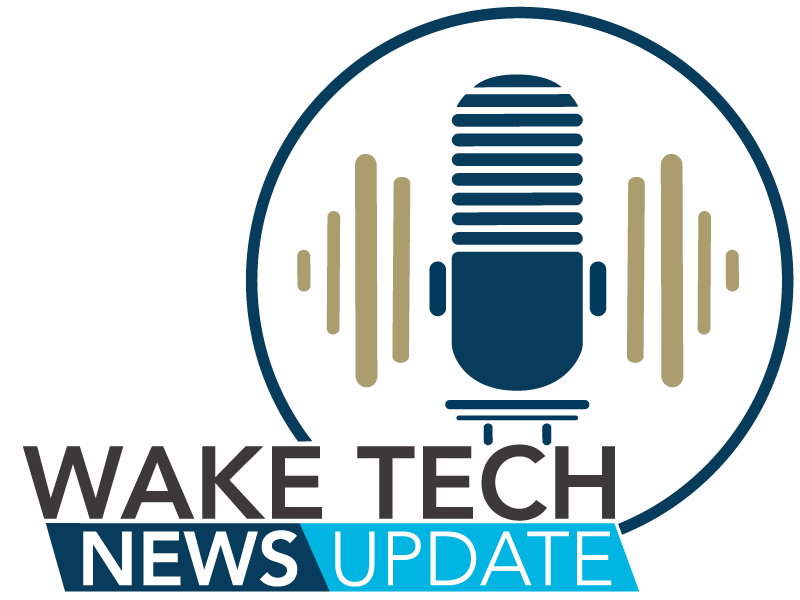 Latest News from Wake Tech