Events
New Scholarships for High School Graduates in Garner
Garner Economic Development Corporation Establishes Endowment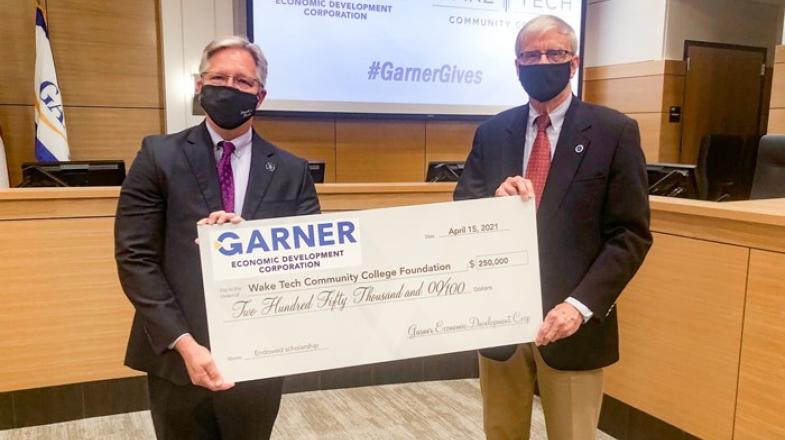 RALEIGH, N.C. (April 15, 2021) - Garner high school students have a great new opportunity to attend Wake Tech thanks to a new scholarship endowment. The Garner Economic Development Corporation (GEDC) has established a $250,000 endowment with the Wake Tech Foundation which will provide scholarships to graduating seniors at Garner Magnet High School and South Garner High School who wish to further their education at Wake Tech.
GEDC and Wake Tech made the announcement during a ceremony Thursday afternoon in the Town Council Chambers at Garner Town Hall. In addition to Garner and Wake Tech representatives, Matt Calabria, Wake County Commissioner Chair, and Monika Johnson-Hostler, Wake County Public School System Board Member, spoke during the program.
The GEDC believes that an education is fundamental in building a bright and thriving future for the Garner community.
"Having a well-trained and educated population is vitally important to Garner's future," GEDC Chair Jeff Swain said. "Every community's greatest asset is its people. That is why the GEDC is pleased to establish this GEDC Endowment for Education and ensure that Garner students have access to a world-class education and a brighter future."
"Wake Tech is so grateful for the support and generosity of the Garner Economic Development Corporation," said Wake Tech President Dr. Scott Ralls. "Because of this endowment, deserving high school students from the Garner community will have an opportunity to continue their education and pursue their college degree right here in Wake County."
Students must have a minimum 2.5 GPA to qualify and financial need will be considered. The scholarship may be designated to assist students in any Wake Tech degree, diploma or certificate program.
For the first year, starting this fall, two students – one from each of Garner's high schools – will be awarded scholarships of $2,200. In subsequent years, after the endowment is fully vested and is earning interest, the fund should support four student scholarships valued at approximately $2,500 per student.
The scholarship application is currently open, and the first two recipients will be selected this summer. Current Garner high school seniors graduating this spring who plan to attend Wake Tech in the fall are encouraged to apply at scholarships.waketech.edu by April 30.
"The Town is excited about this new opportunity for a young person from our community to pursue their dreams and career aspirations," Mayor Ken Marshburn said. "Garner has always taken pride in the way it nurtures young people. It's why our town is recognized as an All-America City. It's why Garner is a great place to live and raise a family."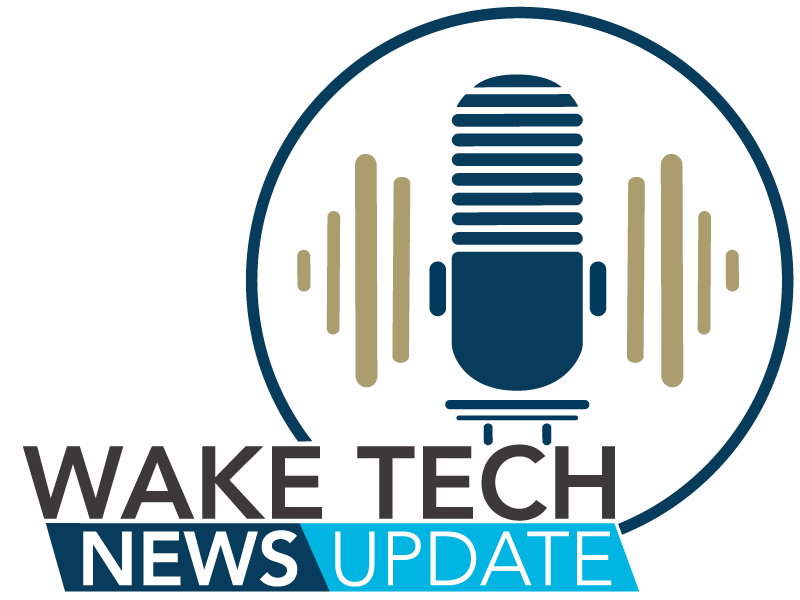 Latest News from Wake Tech