Employee News
College Welcomes New Biotechnology Department Head
Leslie Isenhour to Lead Collaborative Effort to Better Serve Students and Industries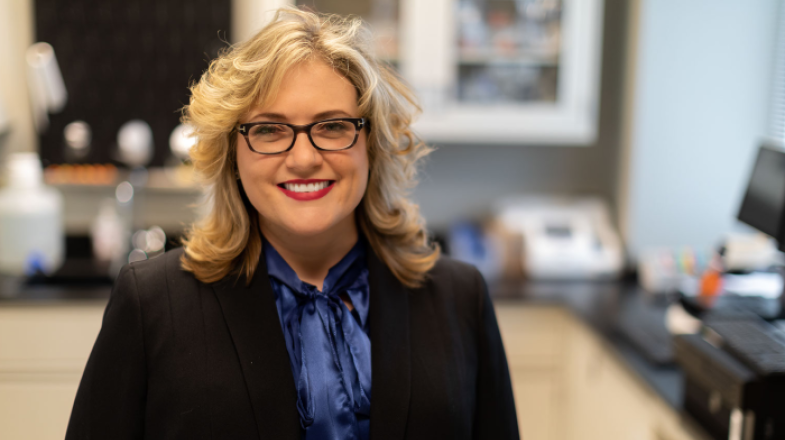 RALEIGH, N.C. (March 18, 2021) - Wake Tech is pleased to welcome Leslie Isenhour as the new department head of Biotechnology Programs and the director of the BioNetwork Capstone Center.
As a collaborative effort to better serve the industries and students in the region, Wake Tech and the NC BioNetwork merged both biotechnology groups under one director, Isenhour. In this capacity, she will oversee biotechnology-related degree and non-degree programs across multiple Wake Tech campuses and industry training efforts at the Capstone Center, a simulated biomanufacturing facility with state-of-the-art classrooms, industrial grade equipment laboratories and a certified cleanroom suite, located on NC State's Centennial Campus.
Isenhour will also lead the establishment of the college's newest program, the Associate in Applied Science (AAS) degree in Biotechnology, which starts this fall at the RTP campus in Morrisville. The Biotechnology degree program focuses on the skills necessary to work in a number of local laboratories and requires a fine attention to detail, as well as an appreciation of traditional sciences such as genetics, microbiology, and chemistry. The program is scheduled to launch in the fall of 2021.
The college also offers an AAS degree in Biopharmaceutical Technology, which focuses on the manufacturing process of making medicine, and the non-degree BioWork program, short-term training leading to industry-recognized credentials.
Wake Tech's biotechnology programs are unifying, focusing on meeting the needs of students and industries in the region. Companies in the area have a strong emphasis in manufacturing and in drug discovery and development. Instructors have experience in a wide variety of vocations, including chemistry, microbiology, manufacturing, engineering, and quality. Programs emphasize good manufacturing and laboratory practices via short-term to degree program offerings.
Wake Tech's new biotechnology center, the second building on the RTP Campus, is expected to open this fall. The 66,000 square foot facility will have classrooms and science labs, an aseptic clean room suite, an apprenticeship hub, and an area designed for a future Early College partnership with Wake County Public Schools.
"We have a real opportunity to serve the community and move the region's biotechnology education and training offerings to new heights," said Isenhour. "I look forward to building relationships with industries, collaborating with other educational institutions and seeing our students succeed."
"Leslie comes to us with many years of experience in the biotechnology field," said Lora Eddington, Dean of Applied Engineering and Technologies. "She is respected in her field and brings tremendous energy to the Biotechnology Department and Wake Tech."
In addition to her role, the reorganization has also created opportunities for a biotechnology instructor/program director at the college and an associate director of the Capstone Center. Isenhour says she is looking for people with industry experience and a collaborative mindset to join her team in the coming year. Click here for current openings.
Prior to joining Wake Tech, Isenhour served as the department chair of Biotechnology Programs at Johnston Community College. There she oversaw the construction of a 5,000-square-foot biotechnology simulated work environment, created an eighth-grade training program called Discover the Plasma with Grifols Therapeutics, and developed training programs for Novo Nordisk through their expansion in Clayton.
During her 13 years at JCC, Isenhour oversaw the Bioprocess Technology degree program, BioWork certification, and biotechnology industry training. Prior to JCC, Isenhour was a pharmaceutical engineer.
Isenhour holds a master's degree in Technology Management from East Carolina University and a bachelor's degree in Pharmaceutical Sciences from Campbell University.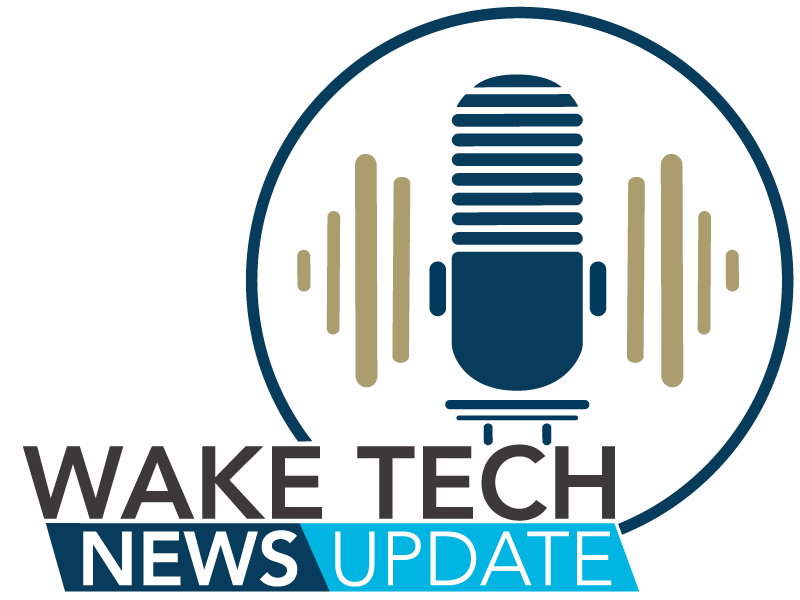 Latest News from Wake Tech