In The Community
College Launches New Training Initiative, Expands Training Center
WakeWorks Propel Includes Scholarship Awards for High-Demand Programs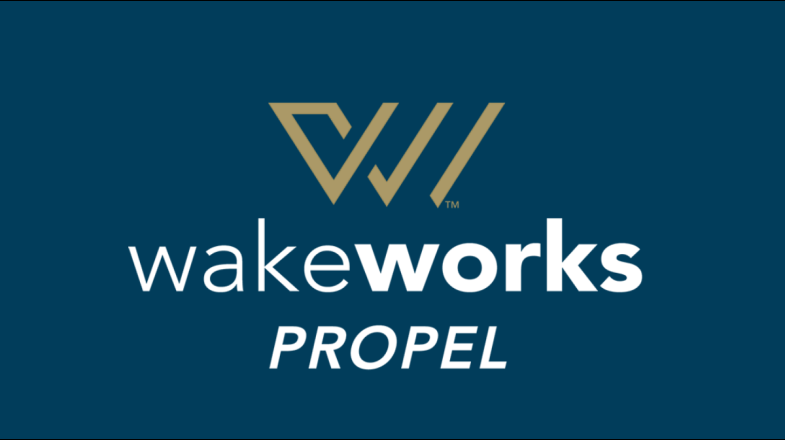 RALEIGH, N.C. (October 12, 2020) – Wake Tech is launching a new career training initiative to assist Wake County residents with job transition and economic recovery. WakeWorks Propel will provide free accelerated training programs leading to industry-recognized certifications or state credentials for 20 high-demand jobs in five career fields. The announcement was made today at the Wake County Board of Commissioners work session.
WakeWorks Propel is the newest addition to Wake Tech's WakeWorks program, which also includes WakeWorks Apprenticeship. Both of these initiatives are opportunities for unemployed or underemployed Wake County residents to learn marketable skills in high-demand career fields.
Designed to help "propel" individuals into a new job or an apprenticeship program, WakeWorks Propel offers scholarship awards of up to $750 for accelerated non-degree Workforce Continuing Education courses. Most of the courses can be completed in 3 to 6 months.
"We know many people are facing very difficult economic challenges right now, and we're excited to offer this program to provide the skills and certifications that will help people find new job opportunities, enhance their career prospects and get back on their feet," said Wake Tech President Dr. Scott Ralls. "We're thankful to the state and local partners who are supporting us and working with us to make this opportunity possible."
WakeWorks Propel is made possible through the support and the contributions of a number of partners including a recent $983,514 allocation from the North Carolina Community College System to Wake Tech from the Governor's Emergency Education Relief (GEER) scholarship program. The awards are based on student need and cover the cost of registration, fees, books, course-specific supplies, and credentialing exams. Students also receive program guidance from Wake Tech career coaches and employment planning, job matching and other support services from Capital Area Workforce Development's NCWorks Career Center.
Beltline Education Center Expansion
In addition, Wake County Government is providing resources for Wake Tech to expand its job training infrastructure at the Beltline Education Center. The 28,500-square-foot expansion will include the development of a new WakeWorks Training Center, designed especially for these programs. Construction is scheduled to begin in January and should be completed by next fall.
WakeWorks Propel
Propel programs offer opportunities for immediate employment or consideration for a WakeWorks apprenticeship or pre-apprenticeship program. Courses begin in January 2021 with varying start dates in the following job areas:
Information Technology

IT Support Technician
Network Technician
Information Systems Security
Computer Programming/Software Development
Web Development

Skilled Construction and Maintenance Trades

Carpentry
Commercial Food Equipment Repair
Facilities/Apartment Maintenance
Forklift Operator

Public Safety

911 Telecommunicator
Basic Law Enforcement Training

Healthcare

EKG Technician
Nurse Aide
Central Sterile Processing Technician
Healthcare Billing and Coding
Emergency Medical Technician

Industrial/Manufacturing

Industrial Automation
Mechatronics
Robotics
Bioprocessing Technician
Other strategic partners include Wake County Economic Development, convener of the Wake County Recovery Task Force, which will coordinate with area Chambers of Commerce to promote the program with businesses and employers. The Task Force is made up of public, private and nonprofit leaders focused on stabilizing, adapting and accelerating the economy in the wake of COVID-19.
Companies planning for growth in the Triangle region are going to need trained employees and they are looking to community colleges like Wake Tech to train them. According to the 2020 Regional Skills Analysis recently released by Wake County Economic Development, local companies expect to hire between 17,000 and 32,000 new positions in the next three years and they most frequently cite professional certifications and community college training as what they're seeking in their future workforce. The regional skills assessment was conducted by RTI International for Wake County Economic Development.
Propel programs offer opportunities for immediate employment or consideration for a WakeWorks apprenticeship or pre-apprenticeship program. WakeWorks apprenticeships give students who are unemployed or underemployed the opportunity to learn on-the-job skills while earning a paycheck. Scholarship funds cover tuition, fees, books, and tools for qualifying students.
To learn more about WakeWorks Propel or WakeWorks Apprenticeship, visit wakeworks.waketech.edu.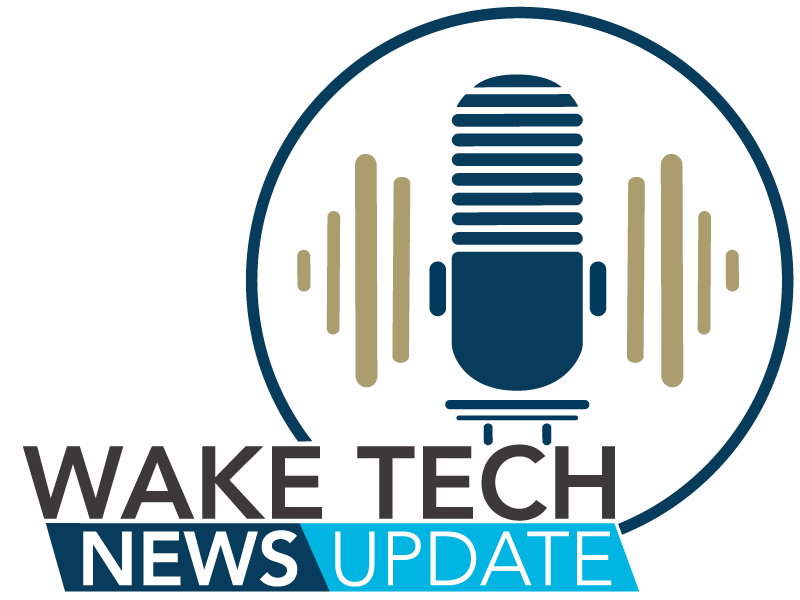 Latest News from Wake Tech