Events
New Park-and-Ride Facility Opens at Southern Wake Campus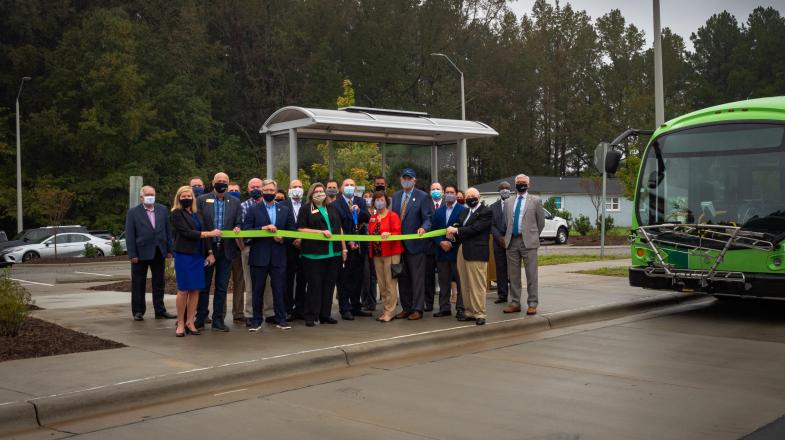 RALEIGH, N.C. (October 12, 2020) – Wake Tech students now have a convenient new way to get to the Southern Wake Campus.
Transit advocates gathered today to celebrate the opening of a new park-and-ride facility on the college's Southern Wake Campus, the result of a partnership among agencies committed to increasing access to education and employment opportunities in Wake County.
"Fuquay-Varina residents and others who live in southern Wake County now have a direct connection to the Wake Tech campus, and any day we can help people get more easily to education is a good day," says GoTriangle President and CEO Charles Lattuca. "Mobility is often the key to helping people reach the next rung of success, and we want to thank all of our partners who worked so hard to make this facility a reality."
Wake County, the Town of Fuquay-Varina, Wake Tech, GoTriangle, GoRaleigh and the city of Raleigh worked together to create the new park-and-ride facility, which provides a shelter, bench and designated parking spaces for students and community residents using GoRaleigh and GoTriangle routes to access the campus or downtown Raleigh.
The new park-and-ride lot replaces a park and ride at the Hilltop Food Lion in Fuquay-Varina that customers of GoTriangle's Route FRX or Fuquay-Varina Express had used. The FRX route, operated by GoRaleigh, runs between Fuquay-Varina and downtown Raleigh during peak hours on weekdays. Money from the half-cent sales tax that funds the Wake Transit Plan pays for the route.
GoTriangle and Wake Tech have worked together on other projects to help remove transportation as a barrier to education.
In March, they signed an agreement to offer a GoPass to all Wake Tech students and employees, allowing them to ride free on any public transit route in the Triangle. Wake Tech already had an agreement with GoRaleigh, which provides an express service between GoRaleigh Station and the Wake Tech Southern Campus weekdays from 6:15 a.m. to 6:15 p.m.
In August 2019, GoTriangle started Route 310, which provides direct access every 30 minutes each weekday from the Regional Transit Center to Wake Tech's new RTP campus and other Perimeter Park stops. Route 310 currently is not running, however, because of COVID-19 restrictions.
Wake Tech is North Carolina's largest community college with six campuses and three training centers across the county.
"Our students commute from all across Wake County to pursue degrees and credentials that can change their lives," says Wake Tech President Dr. Scott Ralls. "This new park-and-ride will provide another way for students to get to campus, eliminating what could be a barrier to their success."
To find out more about transit options for Wake Tech students, visit greentrek.waketech.edu.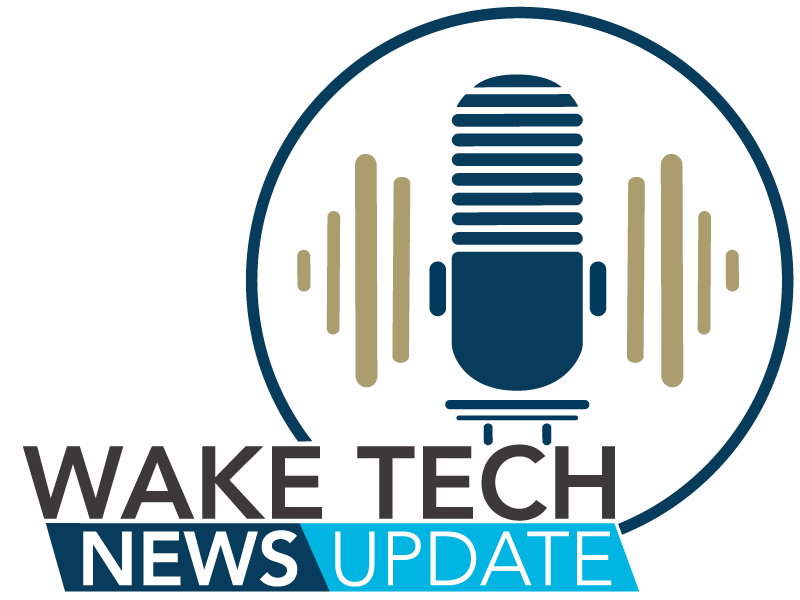 Latest News from Wake Tech