Academics
Wake Tech Waives College-wide Fees, Offers Technology Emergency Aid
College Takes Steps to Ease Financial Burdens, Remove Barriers to Student Success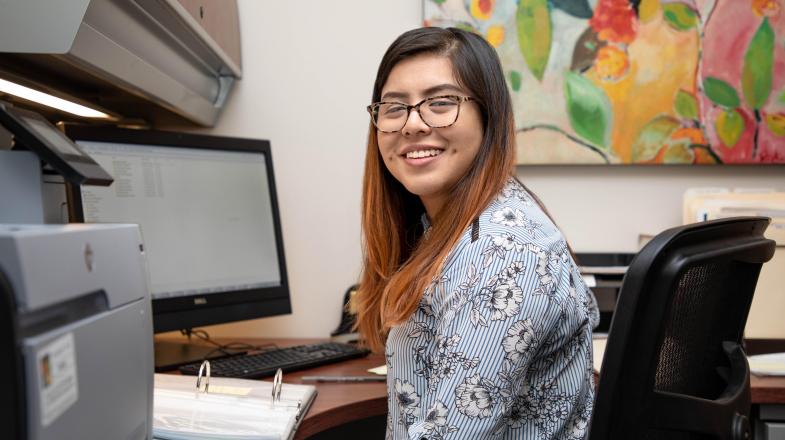 RALEIGH, N.C. (June 29, 2020) – Wake Tech students won't pay college-wide fees this fall. Under Wake Tech's "No Fee Fall" initiative, students in degree programs will pay the cost of tuition and books, but will not be charged the usual college-wide technology, student activity and campus access fees. Students can also apply for Digital Wake emergency aid to support technology needs for remote learning. The goal is to help students continue pursuing their educational goals amid the coronavirus pandemic.
"No Fee Fall" is expected to save full-time students enrolled for 12 credit hours about 15 percent, or $96, on their Wake Tech bill, said Brian Gann, vice president of enrollment and student services. Individual course fees still apply.
"We know a lot of our students are going through a tough time right now," Gann said. "Some have had job loss or a reduction in hours, and this initiative is a way to take a little bit of that burden off of our students and try to help them enroll and stay successful."
The college's reopening plan, Learn Well: Wake Tech's Plan for Safety and Progress During the Pandemic, calls for strict social distancing measures on campus this fall. That means no on campus events or activities. Cafeterias, gyms, and other gathering places will remain closed, and fall sports are canceled.
"'No Fee Fall' is a way for us to be responsive to what's going on," Gann said. "We cannot control the tuition rates, but we do have control over the fees. It's a good faith effort to support our students by not charging these fees at a time so many have faced challenges due to the pandemic."
Students will also have the opportunity to apply for Digital Wake emergency aid to help them secure a laptop or pay for other technology needed for remote learning.
This student aid is funded by the U.S. CARES Act. Wake Tech will designate a portion of its CARES Act funding, and Wake County will designate a portion of its CARES Act funding appropriated to Wake Tech, to offer the following two opportunities.
Wake Tech students enrolled in six or more credit hours eligible for Title IV financial aid may apply for emergency aid of up to $500 to support their technology hardware and Internet access costs. To be considered for this opportunity, students need to have a 2020-21 Free Application for Federal Student Aid (FAFSA) completed with the Financial Aid Office. Visit studentaid.gov to apply and use the Wake Tech school code 004844 when prompted.
Eligible students, including those do not receive Title IV financial aid, are eligible to apply for a laptop computer with software supports for their educational programs. These students must be residents of Wake County or work for a Wake County employer and be enrolled in at least six credit hours in a degree program, the Career and College Readiness program or the TechHire partnership with the Capital Area Workforce Development Board.
"We want to do all we can to help students reach their academic goals while staying safe and healthy this fall," said Wake Tech President Dr. Scott Ralls.
Wake Tech serves more than 74,000 students each year – the equivalent of one in 10 Wake County adults.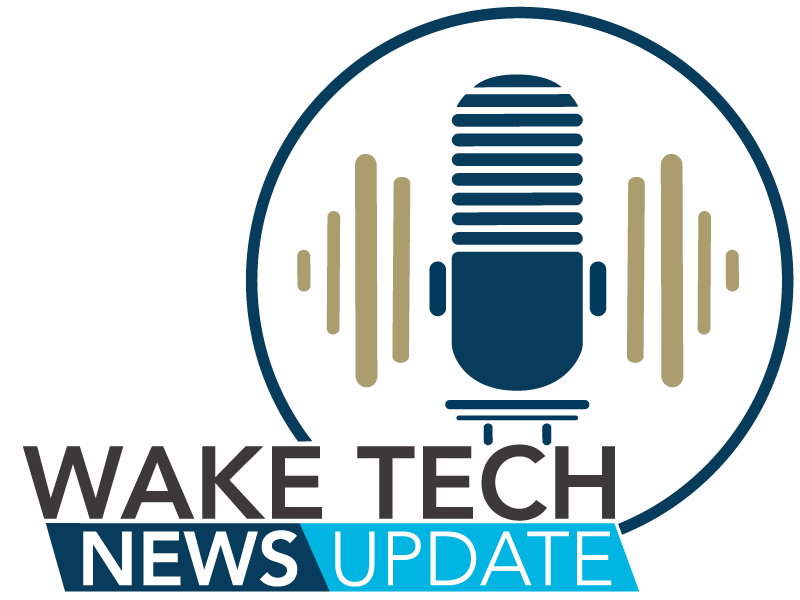 Latest News from Wake Tech