Around WakeTech
College Offers Answers and Care to Students During Coronavirus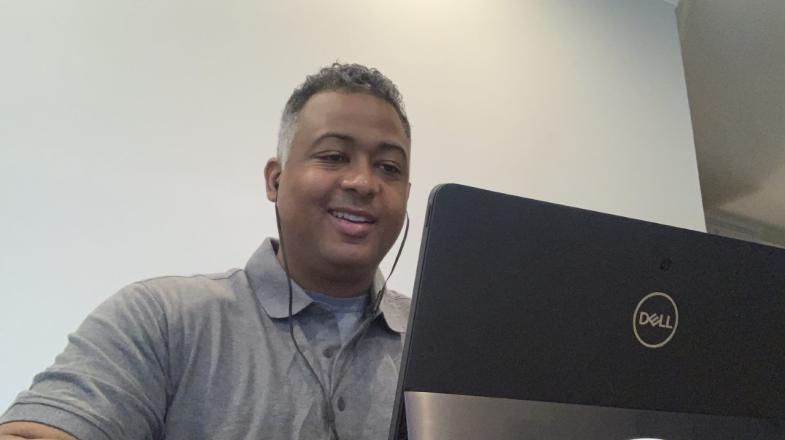 RALEIGH, N.C. (April 22, 2020) – When Wake Tech closed campuses in mid-March due to the coronavirus, college leaders quickly brainstormed ways to stay student-focused in a remote learning environment.
Administrators knew students would have questions about how to navigate new online classes, and they also knew students needed reassurance that they could successfully finish the semester despite the unprecedented times.
While three-quarters of the student body had completed the EPIC eLearning Orientation to prepare for online classes, the rest would need to be encouraged to take the training to get up to speed. Others would need help with internet access and technology.
The college developed two ideas – a virtual Answer Center and outbound personal phone calls to the 20,000 current students – as a way to help students and let them know that the college cares.
"There was a lot of synthesis of ideas in a hurry," said Brian Gann, Wake Tech's vice president of enrollment and student success. "It really is the result of a tremendous effort by a lot of people at the college doing good group think, teamwork and coming up with solutions."
Since the virtual Answer Center opened March 19, about 75 staff in Enrollment and Student Services have responded to more than 2,000 emails and phone calls from students with questions. Initially, students inquired about technology availability and connectivity but over time questions have transitioned to more process-related topics like enrolling for summer and fall, and dual-enrollment classes.
"The good news is that a lot of the questions we're getting now are very routine business questions now that we are a couple weeks into the delivery," Gann said.
Gann said many of the college's Enrollment and Student Services departments, such as advising, career services, financial aid, and veterans services were already piloting virtual service delivery and this crisis has given other areas like admissions and student activities the opportunity to think of creative ways to operate virtually.
"We've still got work to do on those things, but our folks have worked very hard, very fast to get some level of service up online, and I'm very appreciative of that," he said.
Calling all students
As for the outbound calling campaign, the idea is very simple, said Scarlet Edwards, associate vice president for military, veteran and special programs.
"We wanted to make some personal contact with our students to say, 'how are you doing?' We also wanted to offer them some support during these really unusual times and let them know that we will walk through this together."
The campaign is a college-wide effort. In addition to the 75 Enrollment and Student Services staff, staff in human resources associates and site coordinators have pitched in to call students. So far, the college has contacted more than 14,000, or about two-thirds of current enrollment for the spring semester.
In addition to checking on the well-being of students, Edwards said the outreach allows staff to learn of any students with technology, food assistance, and other emergency aid needs.
It's also been a great avenue to distribute laptops donated to the college from donors Coastal Credit Union, Kramden Institute, and Lenovo and as well as e-gift cards from Food Lion. Local UPS stores in Fuquay-Varina and Garner also offered the college discounts to ship the laptops to students.
"Some of the students have been surprised to get a personal call from Wake Tech, but by and large students have been tremendously appreciative," Edwards said. "Beyond making the connection with students, we've also been able to dig in and see what they need help with. We've been able to share information about available laptops, gift cards for food and also to remind them about general things like registration for summer and fall classes. It's been a great way to connect with students about the current situation but also to support students in these normal routine needs as well."
Nekita Campbell, a Wake Tech student in the Fire Protection Technology program, said she appreciated her advisor taking the time to reach out and check on her during the transition to remote learning.
"It was really a pleasant surprise, and it made me feel connected," Campbell said. "It also gave me this uplifting and encouraging feeling. It made me feel like they really do care," she said. "I thought to myself 'wow my college is actually calling to check on me!'"
In addition to checking on her transition, Campbell said her advisor offered her great advice on how to create a quiet study area in her home. She hopes the college will consider continuing regular check-ins with students even after the pandemic is over.
"This is such a nice touch," Campbell said. "It actually made me feel that I am appreciated and valued as a student and that I'm not just another number."
Gann says both the Answer Center and outbound calling are good student outreach tools for Wake Tech in the future.
"We don't know yet exactly what it will look like, but I think we know when we come out on the other side of this unprecedented event we will have learned a lot of new things, tried a lot of new processes, and used a lot of new technology that we will want to hang on to in some form," he said.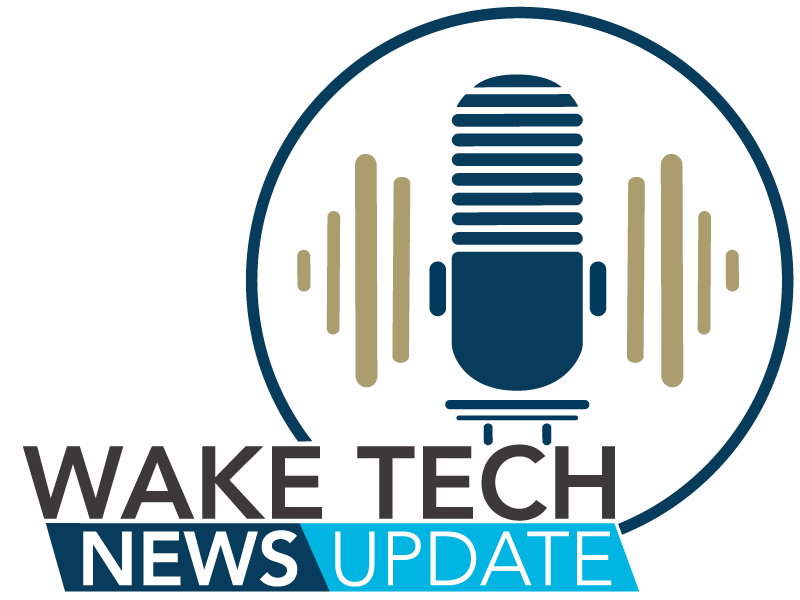 Latest News from Wake Tech