Employee News
Wake Tech Announces Appointment of Laura Bethea as Title IX Coordinator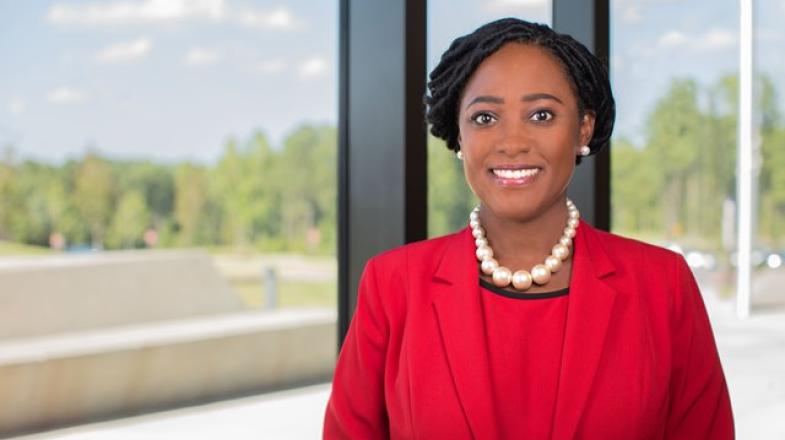 RALEIGH, N.C. (July 10, 2019) - Wake Technical Community College is pleased to announce the appointment of Laura Bethea as Title IX Coordinator for the college. This position serves as the primary administrator for cases alleging sexual misconduct, gender-based discrimination, and harassment among students, faculty, and staff.
"Laura Bethea has both the experience and commitment to coordinate our Title IX program. This is an important and complex role here at Wake Tech. We are confident that Laura's training, leadership and her ability to work with our students make her the right person to manage these new responsibilities," said Benita Clark, Vice President of Human Resources and College Safety.
For the past four years, Bethea has served as a certified Title IX Investigator with Wake Tech where she has facilitated training with students, faculty, and staff, and has conducted investigations of reported incidents of gender-based discrimination, sexual harassment, and sexual assault.
Additionally, she has been Career Development Manager for the past five years, leading her team in the development, delivery, and evaluation of career services to prospective and enrolled students and alumni. She will continue in this capacity. This past year, Bethea was also the college's Equity Team Lead for the SPARK strategic planning process. Prior to these roles, she served as a Counselor/Student Success Counselor within the Enrollment and Student Services Division.
Bethea earned a bachelor's degree in Psychology from North Carolina Central University (Summa Cum Laude) and a master's degree in Rehabilitation Psychology and Counseling from the University of North Carolina at Chapel Hill.
She has earned numerous honors at Wake Tech including the Applied Benchmarking Grant Award Winner (3x), Excellence in Service Award (2017), and 10-Year Service Award (2017). Additionally, she is the recipient of East Carolina University's Mack and Margaret Coble Doctoral Fellowship (2017-2019), N.C. Career Development Association's Best Practices Grant Award (2017-2018), and N.C. Counseling Association's Innovation and Creativity Award (2015-2016). She is a member of various committees and organizations including the NCCCS Portfolio Assessment Committee, National and N.C. Counseling Associations, National and N.C. Career Development Associations, 4-H Volunteer Leaders Association, and Delta Sigma Theta Sorority, Inc., WTCC's Foundation Scholarship Committee and Pathways Male Mentoring Advisory Team.