Events
Design and Construction Symposium Attracts Large Crowd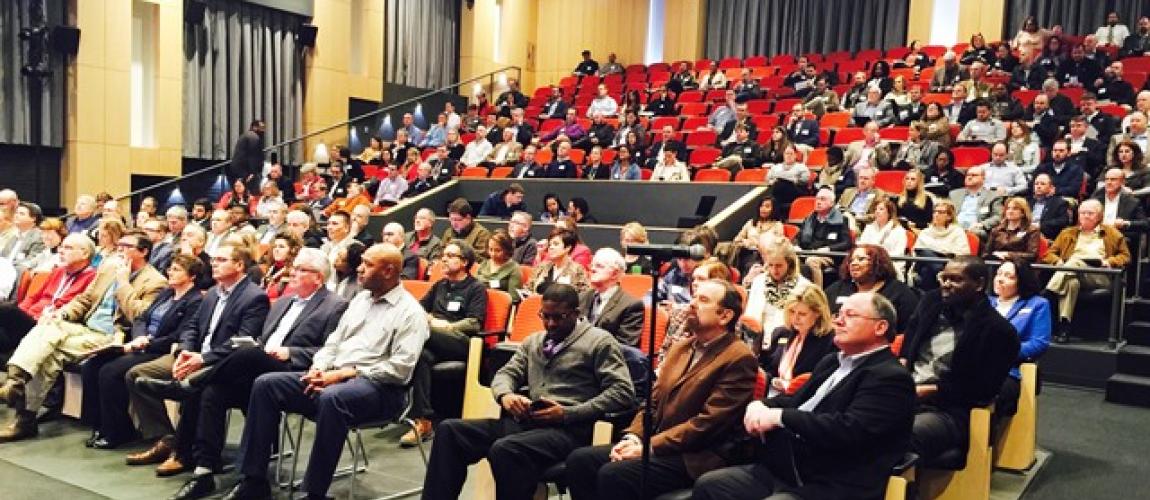 RALEIGH, N.C. (March 7, 2019) - More than 200 people from the design and construction community gathered at Wake Tech today for the first annual Architecture, Engineering, and Construction (AEC) Symposium. The event, which took place at the Scott Northern Wake Campus, featured the college's newly updated Master Plan and the 2018 bond projects that will soon be advertised after Wake County voters approved a $349 million bond. The new facilities will focus on public safety training, health care, advanced industries, automotive, and IT training.
The crowd also learned about curriculum and workforce continuing education programs, corporate training, and career and employment resources. Carla Daniels, Wake Tech's new HUB Coordinator, also highlighted the college's commitment to supporting Historically Underutilized Businesses (HUBs) in campus construction projects and in the procurement of equipment, goods, and services for the college.
Thanks to generous contributions from people who attended the symposium, approximately $2,000 will be donated to The Nest, Wake Tech's food pantry.