Events
Wake Tech Work-Based Learning Employer of the Year Wins State Award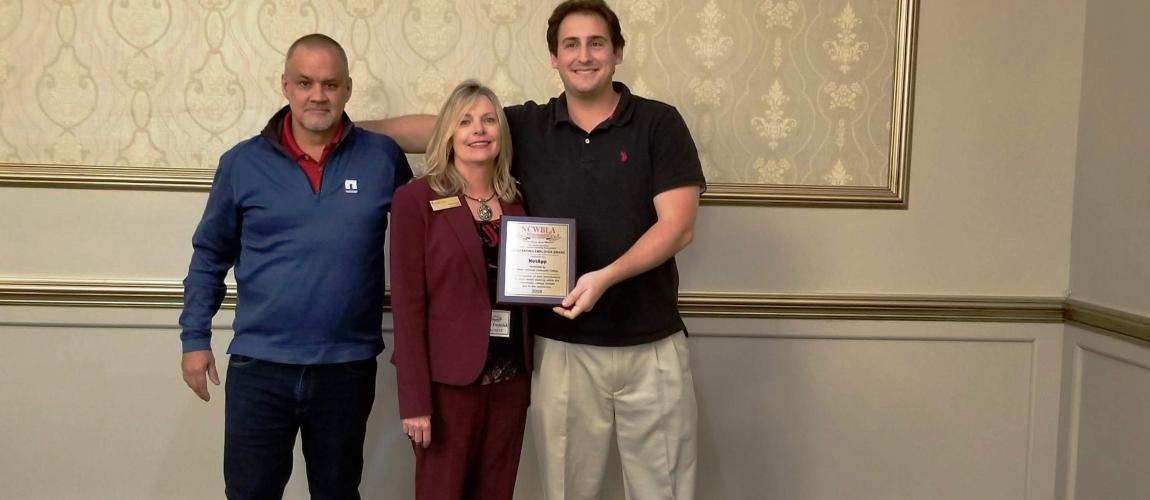 RALEIGH, N.C. (January 17, 2019) - Wake Tech is proud to announce that one of its work-based learning partners has received a prestigious award. The North Carolina Work-Based Learning Association (NCWBLA) selected NetApp as Outstanding Employer of the Year for 2018-2019. NCWBLA recognizes an employer from industry, business, or government who provides outstanding resources and service to work-based learning. NetApp was also recognized as Wake Tech's work-based learning Employer of the Year.
NetApp, a major technology employer in Research Triangle Park, has been involved with Wake Tech as a partner in the work-based learning program since 2013. The partnership provides NetApp with highly trained students pursuing a degree in Storage and Virtualization.
NetApp employs between ten and twenty students in part-time positions each year. The company evaluates their performance and if it is at a certain level, the students are moved to a permanent role to free up more part-time positions. Since 2015, NetApp has offered at least two students per semester a full-time job.
"The partnership between NetApp and Wake Tech gives students the knowledge and exposure they need to develop a longing for the endless immensity of the technology industry," says Joel Altman, NetApp IT Data Center Operations Manager. "We have found that when students are inspired by their learning at Wake Tech and also working at NetApp, they tend to grow, contribute, and benefit the industry faster and more successfully than doing one or the other separately."
The partnership also allows NetApp to provide insight to the college on the desired skill sets they are seeking in new hires.
In addition to serving as a work-based learning partner, NetApp is a member of the advisory committee for the Storage and Virtualization program. The company helps shape the curriculum and ensure the relevance of course content and instruction.
NetApp is one of many industry leaders partnering with Wake Tech to provide a skilled workforce for the Triangle.
The North Carolina Work-Based Learning Association (NCWBLA) is a member-driven, non-profit organization that provides for all North Carolina institutions of higher education, employers, and individuals interested in work-based learning. It meets annually and has over 40 members representing business, industry, government, high schools, colleges, and universities.