In The Community
Wake Tech Encourages Consumers to "Shop Small" on Small Business Saturday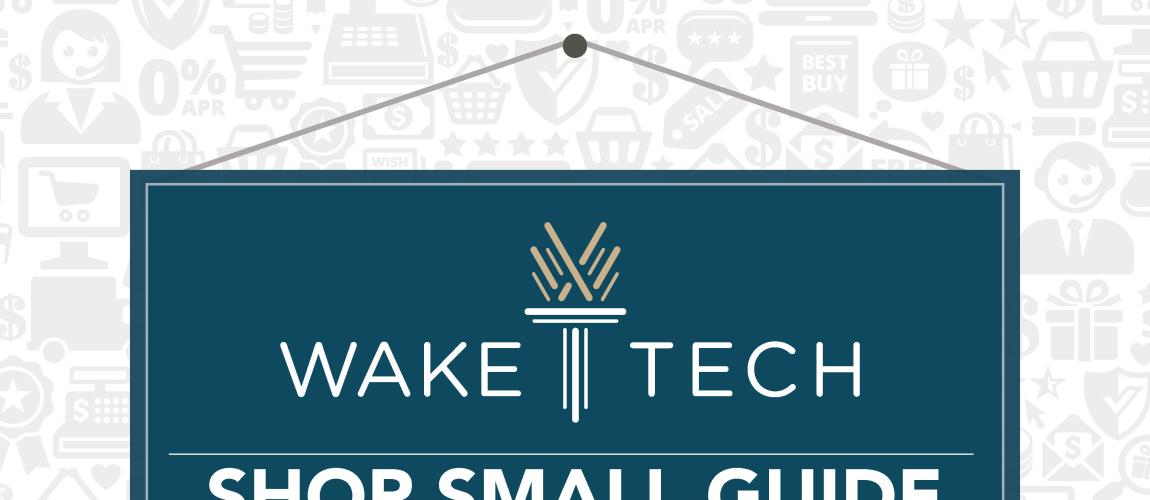 RALEIGH, N.C. (November 19, 2018) - With the holiday shopping season around the corner, Wake Tech's Small Business Center encourages you to #ShopSmall by supporting local small businesses. Nestled between Black Friday and Cyber Monday, Small Business Saturday has become a nationally recognized day to support local independent merchants.
"Shopping small makes a big difference," said Cherith Roberson, director of the Small Business Center (SBC) at Wake Tech. "Wake County is filled with local small businesses, owned by our neighbors, with a wide variety of products and services that make great holiday gifts. To celebrate Small Business Saturday, we created the first Wake Tech Shop Small Guide to help people support businesses that make the community vibrant and unique."
The Wake Tech Shop Small Guide features more than 50 Wake County businesses, with products and services ranging from custom designed jewelry and cleaning services, to handcrafted pies and home theater installations. Each business in the guide has received support in some way from the SBC."I am proud so say that Wake Tech's Small Business Center has supported hundreds of new and expanding small businesses over the past 30 years with counseling services, business plan development, and startup resources," said Wake Tech Vice President of Workforce Continuing Education Anthony Caison. "But the success of these small businesses depends on the support of Wake County citizens. Please, keep our community strong - shop small on November 24!"
The mission of the SBC is to increase the success rate and number of viable small businesses in Wake County by providing high quality, readily accessible assistance to prospective and existing small business owners, which will lead to job creation and retention. The center provides free services including seminars and workshops about starting and growing a business, and individual business counseling sessions. Last year, the SBC helped more than 50 businesses establish themselves and provided more than 120 seminars across Wake County.
For more information about the Wake Tech Shop Small Guide visit shopsmall.waketech.edu. And for more about Wake Tech's Small Business Center, visit sbc.waketech.edu or call 919-335-1019.