Events
Wake Tech Commemorates 9/11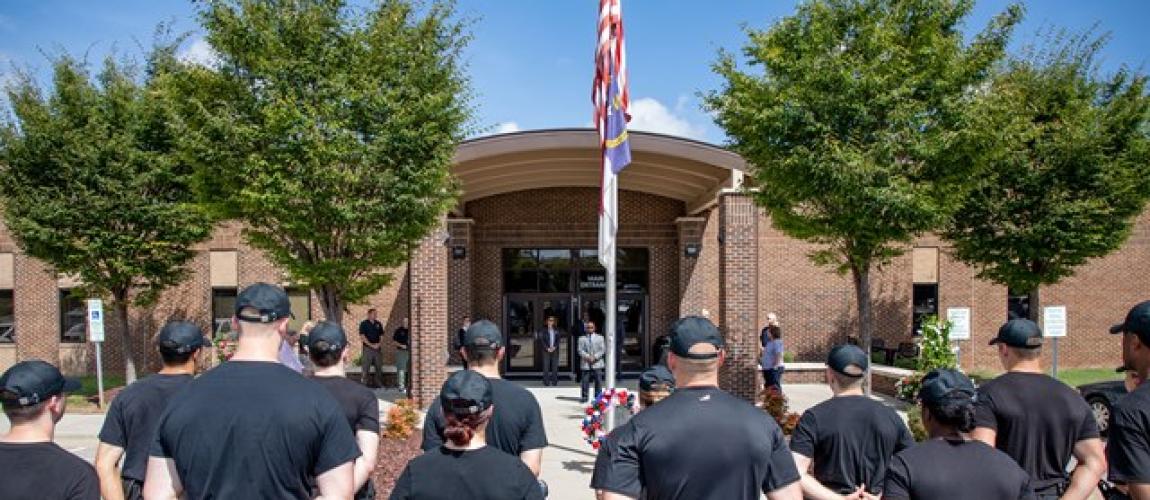 RALEIGH, N.C. (September 11, 2018) - Wake Tech commemorated 9/11 today with special tributes on three of its Raleigh campuses.
Wake Tech's Public Safety Education Campus held a special ceremony that included the placing of a wreath at the campus flagpole. The campus trains police officers, firefighters, emergency medical technicians, and others who dedicate their lives to helping people in need.
The 9/11 tribute at the Scott Northern Wake Campus included a display of the timeline of events that occurred 17 years ago today. Students, faculty, and staff paused for personal reflection.
There was also a special patriotic display at the Southern Wake Campus. The U.S. Army Celebrate Freedom Helicopter and a military drone were parked in front of Building N for several hours.
Today's events honored first responders as well as students, faculty and staff who serve or have served in the U.S. Armed Forces.