Around WakeTech
Wake Tech Names Interim President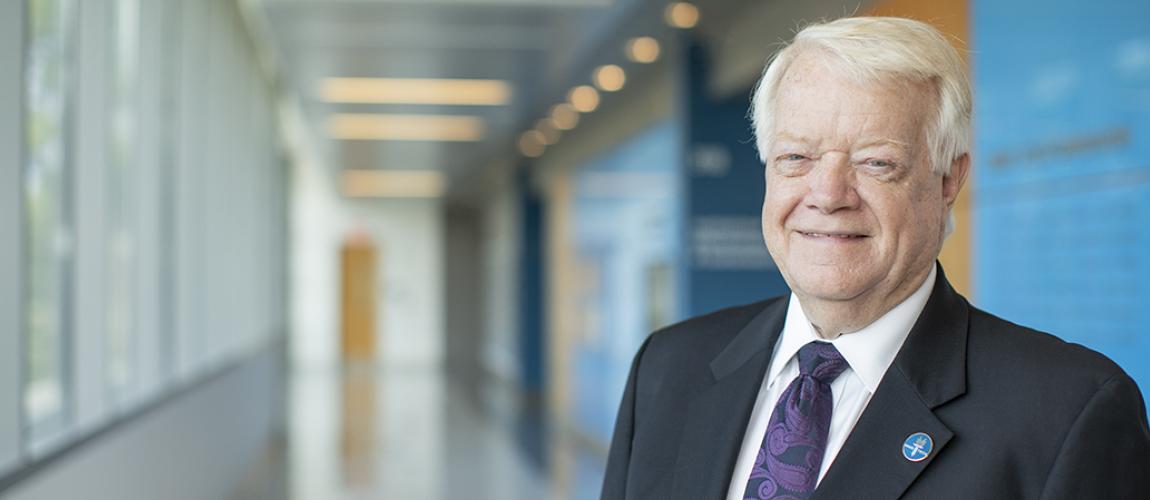 The Wake Tech Board of Trustees announces the appointment of Dr. William Aiken to serve as interim president of Wake Tech. The NC State Board of Community Colleges approved the appointment today. He will succeed Dr. Stephen Scott, who retires at the end of August.
Aiken is a native of Tennessee with a lifelong career in education. He holds a doctorate and master's degree from the University of Tennessee and has served in numerous higher education positions in Tennessee and North Carolina. He served as president of Sampson Community College for 12 years before retiring in 2012. Since his retirement, he has served as interim president at several North Carolina community colleges including Cleveland, Haywood, Rockingham, and Robeson Community Colleges, and Paul D. Camp Community College in Virginia.
Board chair Tom Looney said, "Dr. Aiken is a well-known, proven leader with a lifetime of service. His background in education and track record with several North Carolina community colleges will serve Wake Tech well in this interim period. We're confident that he'll hit the ground running and will want to meet with faculty, staff, and students soon after he arrives on campus."
The search for Dr. Scott's permanent replacement is underway. The Board of Trustees recently appointed a Presidential Search Committee comprised of staff and faculty, trustees, and local business and community leaders to work with AGB Search, an affiliate of the Association of Governing Boards of Universities and Colleges, on the search process. Dr. Scott's permanent replacement is expected to be named by the end of the year. It is the goal of the Board to make the process as thorough and transparent as possible.