Academics
Wake Tech Launches NC's First Healthcare Simulation Degree
Program Addresses Need for Simulation Technicians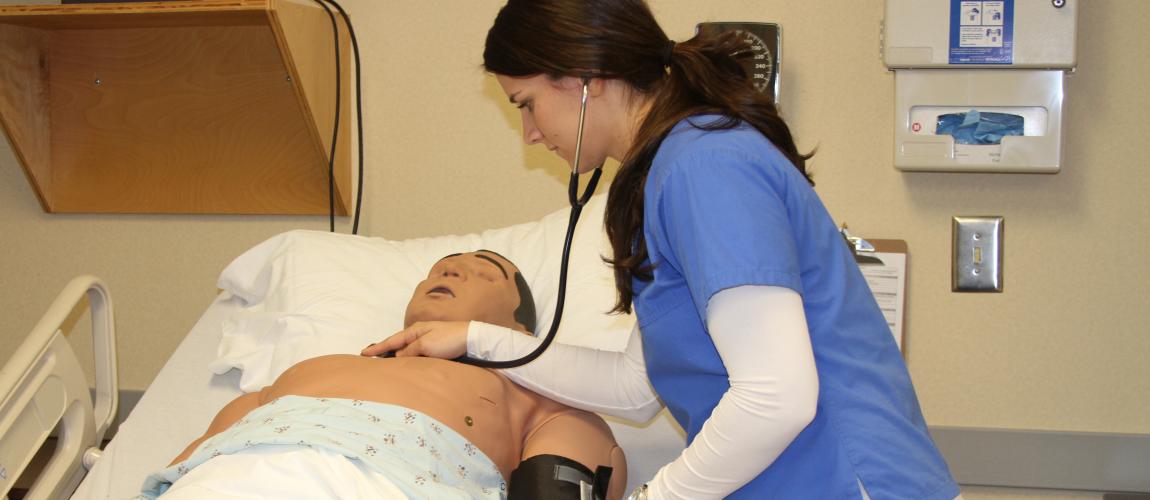 RALEIGH, N.C. (June 12, 2018) - Wake Technical Community College has announced a "first" for North Carolina: a degree in Healthcare Simulation Technology. The new Associate in Applied Science (AAS) degree trains students to set up, operate, and troubleshoot patient manikins, multimedia systems, and computer programs used in training healthcare professionals. Wake Tech is the first community college in North Carolina to offer the degree, and the second in the United States.
Simulation allows practitioners and students to acquire the skills and experience they need in a variety of clinical settings without putting patients at risk. Simulation departments in all areas of healthcare are now driving how students are taught, how employees are screened and hired, and how health care providers are trained.
At Wake Tech, students in several programs get hands-on training in state-of-the-art simulation labs, including nursing, radiography, emergency medical sciences, dental assisting, dental hygiene, medical assisting, nurse aide, and medical laboratory technology. Instruction in these labs focuses on high-fidelity manikin operations and maintenance, communication skills, and scenario development from initial storyboarding to production.
"The use of simulation in the healthcare industry has grown at an extraordinary rate," says Lee Wittman, Program Director; Healthcare Simulation Technology. "But there's a shortage of skilled simulation specialists to work on these machines. That's where Wake Tech comes in. We want to tap into this new and expanding field."
Graduates of the program will be high demand for employment opportunities at hospitals, educational institutions, EMS agencies, and simulation centers. Jobs range from entry-level positions such as simulation technicians to healthcare simulation educators, graduate-level administrators, and researchers.
Wake Tech's Healthcare Simulation Technology program is currently enrolling students for fall 2018. A certificate option is also available. For more information, visit http://healthsim.waketech.edu.