Events
Open House Events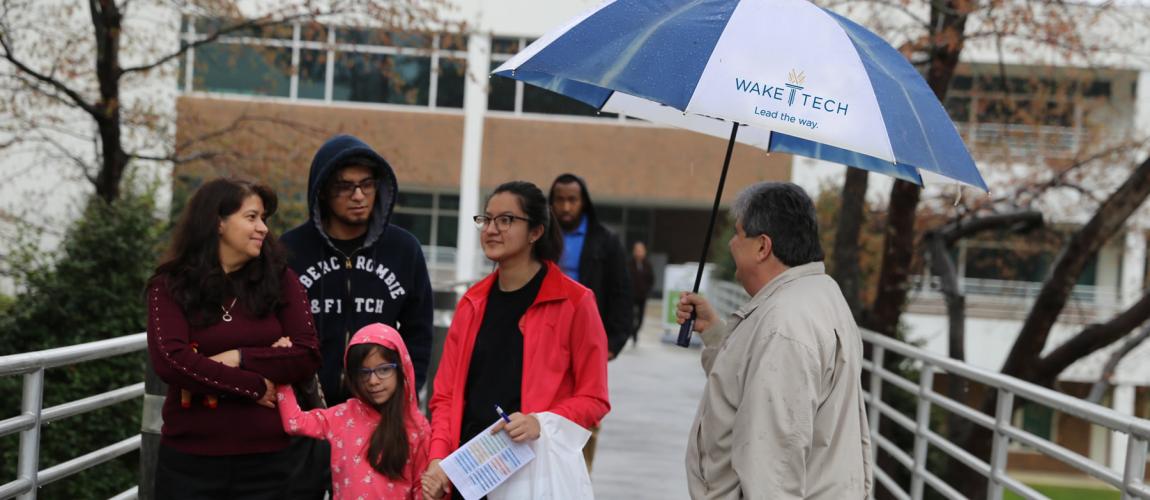 RALEIGH, N.C. – Wake Tech will host a series of open house events at three campuses beginning this weekend.
The events are open to local high school students and their parents, school guidance counselors, professionals seeking advancement or new career options, and other members of the community.
Visitors will have opportunities to talk with admissions advisors, career counselors, faculty, and staff from all Wake Tech divisions and learn about other programs and resources the college has to offer. Prospective students will be able to get helpful advice for the transition to college life and find out about financial aid, degree pathways, and college transfer options as well as sports and student activities at Wake Tech.
Reserve a spot: Wake Tech Open House Events
Schedule of events:
9 a.m. - Noon, Saturday, March 24, Northern Wake Campus, 6600 Louisburg Road, Raleigh.
9 a.m. - Noon, April 7, Southern Wake Campus, 9101 Fayetteville Road, Raleigh.
1 p.m. - 3 p.m., April 7, Perry Health Sciences Campus, 2901 Holston Lane, Raleigh.