Around WakeTech
Wake Tech Open House Showcases Workforce Training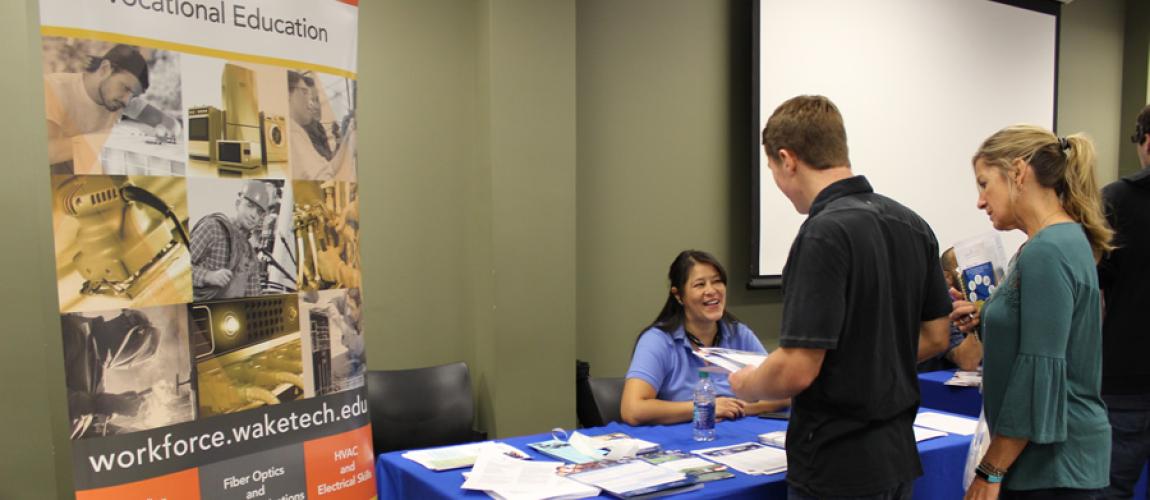 RALEIGH, N.C. (September 30, 2017) - An open house at Wake Tech's Beltline Education Center gave visitors a look at the college's state-of-the-art training programs in cybersecurity, advanced manufacturing, hospitality, biotechnology, and much more. The free event included tours, exhibits, and workshops highlighting Wake Tech's non-credit Workforce Continuing Education programs: fast-track training, high school equivalency preparation, job search classes for the unemployed or underemployed, and a wide range of personal and professional enrichment courses.

Attendees were able to test their skills in Wake Tech's mobile public safety driving simulator, which is used to train law enforcement, fire fighters, and paramedics on safe driving skills. Barbering and cosmetology students offered free services throughout the event, and Wake Tech's Advanced Manufacturing Center and robotics lab were open for tours. Hundreds of prospective students spoke with college staff about program options and financial resources available for non-traditional college students.
Wake Tech's Workforce Continuing Education Division serves more than 40,000 students per year and offers nearly 100 industry-recognized certification training programs, many of which can be completed in three months or less. While non-credit students can't take advantage of traditional financial aid, Wake Tech offers financial support through its Workforce Continuing Education Career Pathways Program & Student Resources. The annual Workforce Open House invites community members to explore these programs and services in a fun and engaging atmosphere.