Events
Raleigh Father Thanks First Responders for Saving His Son's Life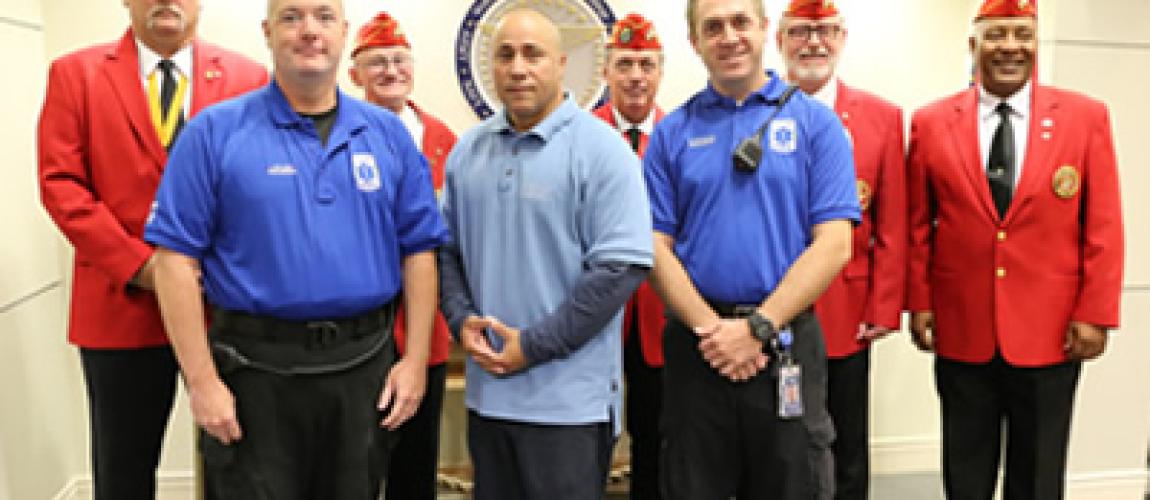 RALEIGH, N.C. (September 11, 2017) - Edgar Rodriguez witnessed the 9-11 attacks in New York City, but today, at a September 11th remembrance at Wake Tech's Public Safety Education Campus, his thoughts were on the courage and competence of first responders here at home. Rodriguez came to say thank you to Addison Newman and Linton Wilder, Wake County paramedics who were first on the scene when his 17-year old son Jonathan was hit by a car earlier this month. "My words wouldn't be enough to thank everyone," Rodriguez told the crowd.
Paramedic Newman, a 2016 Wake Tech graduate, said the accident presented an opportunity to put what he had learned at Wake Tech into action. "The EMS program prepared me for scenarios I face on the job on any given day."
Today's event at the Public Safety Education Campus honored the victims of 9/11 and all first responders who have lost their lives. One of the speakers was the mother of Sgt. Meggan Callahan, who was responding to a fire inside Bertie Correctional Institution last April when she was killed by an inmate. Callahan's parents laid a rose at the Memorial Wall in memory of their daughter and other corrections officers who have died in the line of duty. Edgar Rodriguez did the same at a memorial for fallen EMS providers.
At the end of the ceremony, Wake Tech employees finished loading a tractor-trailer truck with furniture and household goods, which they will drive to Princeville, NC, for those still recovering from last year's Hurricane Matthew. United Way of the Tar River Region and the Michael's Angels Girls Club of Tarboro helped coordinate the delivery.
The Public Safety Education Campus trains police officers, firefighters, emergency medical technicians, and others who dedicate their lives to helping people in need. The campus is a CALEA® Accredited
Training Academy, and its 100,000-square-foot facility features a 12-lane indoor firearms range, a state-of-the-art forensics lab, an incident command center, defensive tactics and simunition rooms, and a mock courtroom and jail.