Events
Adult Learners Earn High School Equivalency Diplomas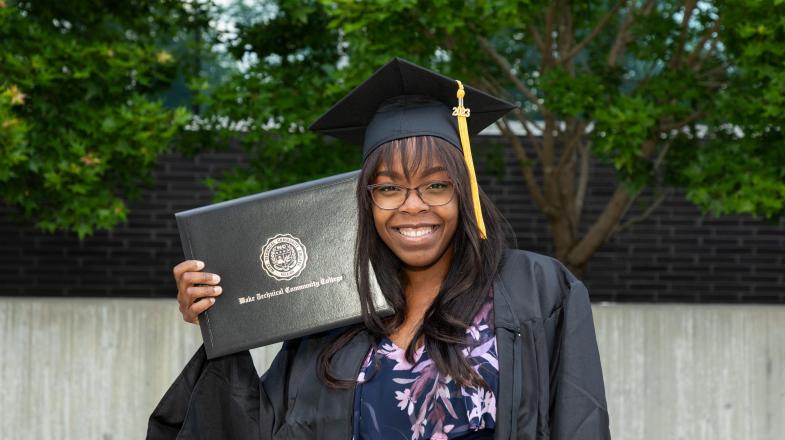 RALEIGH, N.C. (May 6, 2023) – Graduation is always a significant milestone, but it was particularly special for some 60 courageous adult learners who overcame challenges and got a second chance to earn their high school credentials.
Students in Wake Tech's Adult High School, High School Equivalency Preparation and High School Equivalency (HEP) programs were honored today during a graduation ceremony at the college's Scott Northern Wake Campus.
Family and friends cheered proudly for the graduates who returned to school to earn their high school credentials. For many, especially those who are raising and supporting families, the accomplishment was not an easy road and required a great deal of sacrifice.
Student speakers Naomie Rivera, JulieAnna Gissendanner and Aldrin Hernandez addressed their fellow graduates and encouraged them to continue to believe in themselves and carry on with their educational journeys.
Rivera was in foster care as a teenager, battling depression and anxiety, when she dropped out of high school. Four years ago, she came to Wake Tech's adult education program afraid but eager to improve her life.
"I needed eight credits and didn't even know where or how to start, but walking into a classroom and seeing there were others there doing the same thing gave me motivation," Rivera said. "You had students who were almost 40 and students as young as 16. We all had a different story to how we got there, but we were all on the same mission."
She challenged her fellow graduates to keep pursuing their dreams. "You are your biggest critic," she said. "Don't let that voice stop you from what you are destined to be and do in this world."
Gissendanner dropped out of school at age 14 when her family became homeless. "In the beginning, I didn't realize how important it was for me to have my education because I was more concerned about my immediate need, which was survival," she said.
As a teenager and later as a young single mom, Gissendanner worked multiple jobs to support her family. All the while, she knew a high school diploma would open up opportunities for a better life but was never confident that she could successfully finish the program.
Thanks to support from her Wake Tech instructors and her church family, she overcame her fears and realized her dream of earning her high school credential. She's still trying to pinpoint a career path but has her eyes on Wake Tech's Human Services Technology or Cosmetology programs.
"I'm going to be able to go on to college and further my education and have a career! Nothing is in my way anymore, and that's an awesome feeling."
Wake Tech offers adult education programs year-round for students to finish a high school credential. Students complete their high school equivalency credential when they pass official tests in key subject areas of reading, writing, math, science and social studies. Tuition-waived preparatory courses are offered online, and students can work at their own pace.
The college also offers migrant and seasonal farmworkers and their families the necessary training to obtain the high school equivalency credential through the HEP program, made possible by a grant from the U.S. Department of Education.
Learn more about earning a high school equivalency credential and adult basic education programs at Wake Tech.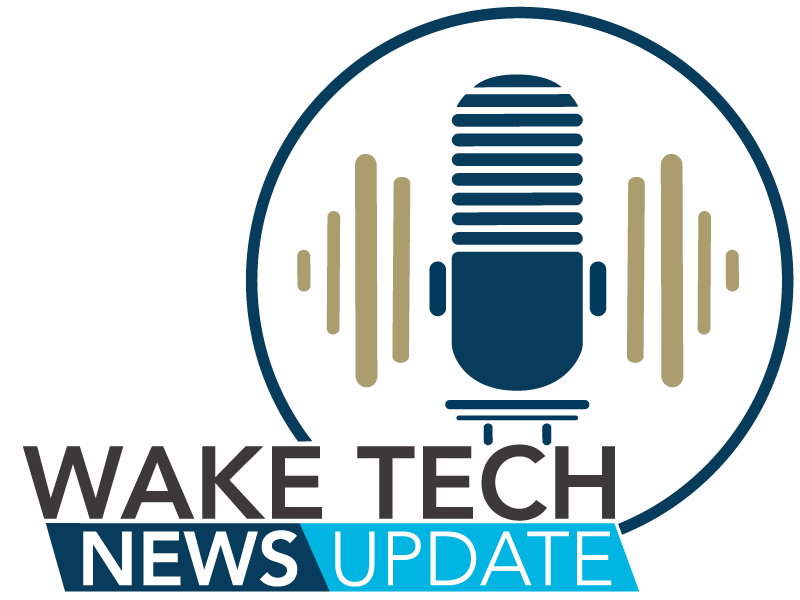 Latest News from Wake Tech