Events
College Celebrates Spring Graduates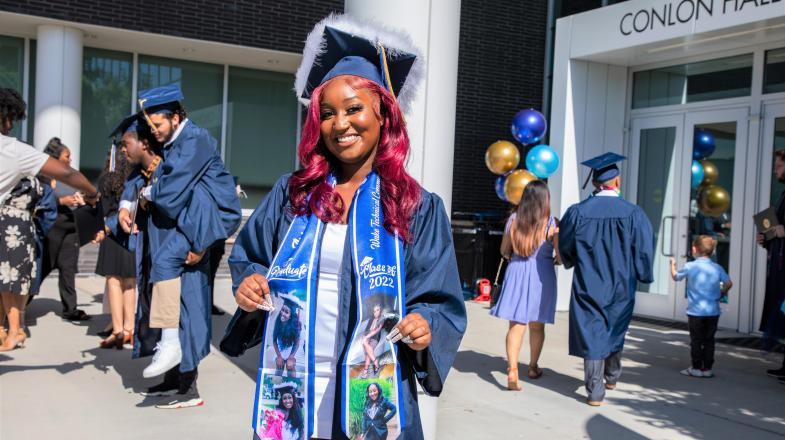 RALEIGH, N.C. (May 7, 2022) – Lots of hugs and cheers today as Wake Tech graduates celebrated their accomplishments at the college's Spring Commencement Exercises. Watch highlights
Two separate ceremonies were held at the Scott Northern Wake Campus gymnasium, in Building K. Hundreds of guests watched with pride as graduates received their diplomas or degrees and turned their tassels. It was the first time since before the pandemic that graduates were able to bring friends and family to sit in the audience. Guests were excited to cheer and applaud in person.
Student speakers shared their personal stories of success, thanked their supporters and offered advice to their fellow graduates.
"I implore you to remember in your future endeavors to use the resources you have and to ask for help rather than try to accomplish everything on your own," said Christie Lannom, Associate in Arts graduate. "By doing so, I believe you will be an unstoppable force in every aspect of your life."
"Good luck to each one of you," said Daniel Bent, Advertising & Graphic Design program graduate. "Wake Tech is a valuable resource for reaching your goals and achieving your dreams, and I am grateful to have experienced it. I could not have done it without the support of my family, teachers and mentors."
Wake Tech President Dr. Scott Ralls congratulated the Class of 2022.
"Graduates, you have worked hard for this day. Congratulations on your accomplishments. Your torch has been lit, and I hope for each of you many more successes and a life overflowing with happiness and fulfillment."
One of Wake Tech's standout graduates is Emerald Owens. She faced several hurdles during the pandemic that could have threatened her educational success. After she was furloughed from her job, Owens worried about paying for classes and other necessities, including rent, food and insulin. She reached out for help and received emergency financial assistance through Wake Tech's Rally Fund, as well as Food Lion gift cards to help pay for groceries. Wake Tech's Rally Fund is designed to provide students with emergency aid and to provide scholarships to help students facing hardships complete their degrees.
In addition to the financial support, Owens says her instructors went above and beyond helping her after class with her homework. She says the extra effort and financial assistance made it possible for her realize her dream of graduating.
"Wake Tech has been monumental in the achievement of my education," she said. "I am so grateful for the help I received when I needed it the most that I am currently holding back tears."
Owens, who is receiving her Associate in Applied Science degree in Human Services Technology/ Mental Health, is currently working in her field as a social security disability case manager.
In all, more than 1,700 students ranging in age from 17 to 73 received their associate degree or diploma in an array of areas, including University Transfer, health sciences and technical programs, such as business, skilled trades and IT.
With Wake Tech's Spring graduation complete, registration for Fall classes is in full swing. New students can apply now at apply.waketech.edu.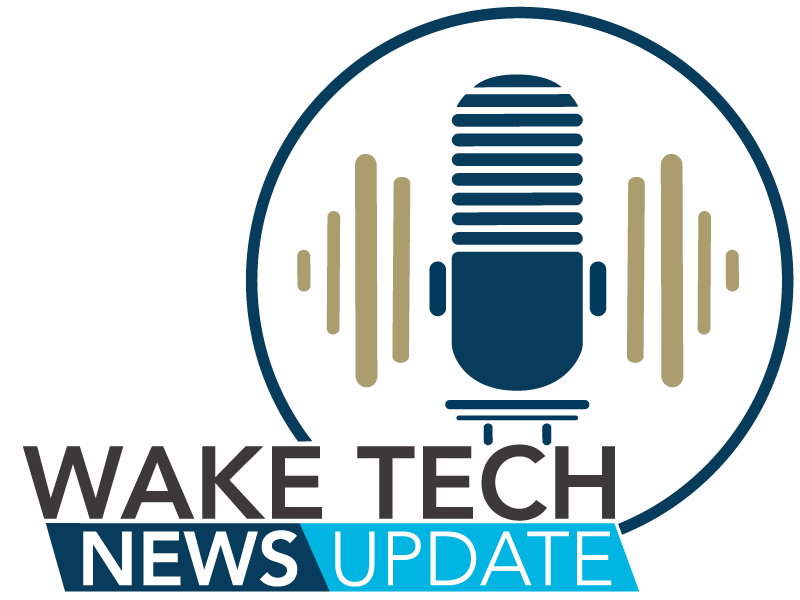 Latest News from Wake Tech