Campus Happenings
Explore Wake Tech: College Launches New Effort to Welcome Prospective Students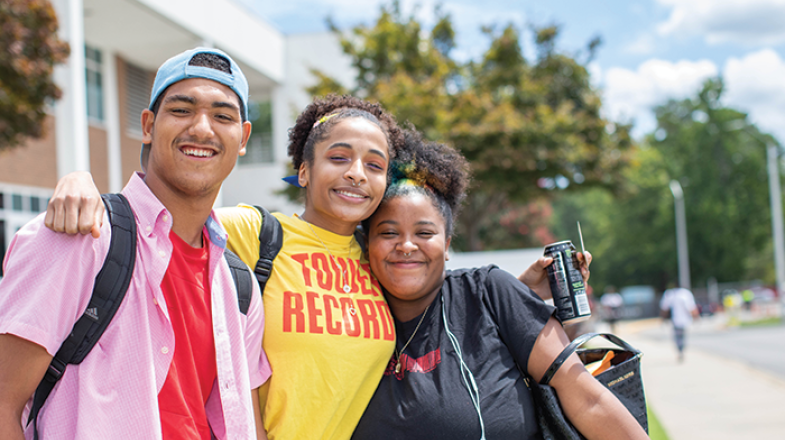 RALEIGH, N.C. (October 20, 2021) – Are you interested in starting or continuing your higher education journey? Maybe you're an adult learner or military veteran looking to earn a credential to level up to your next job. Now is the time to explore what Wake Tech has to offer!
Wake Tech is launching a new landing page to connect prospective students with in-person and virtual options as they search for the college experience that best fits their goals.
At explore.waketech.edu, prospective students, parents, and the community can choose from live, virtual information sessions, in-person campus tours, and pre-recorded videos about degree and non-degree programs and student activities that will help them dive deeper into life and learning options at Wake Tech.
A series of live information sessions on a variety of topics begins October 20 with Workforce Continuing Education. That session is from 11-11:30 a.m.
Sessions for prospective curriculum students take place October 21 and October 25-28 from 6:30-7:30 p.m.
No registration is required for the live sessions - just open the topic of interest on the calendar and click the Microsoft Teams link to join.
Explore Topics:
Wednesday, October 20: "Workforce Wednesday"
A series of presentations about Wake Tech's non-degree training programs, including IT, Healthcare, Hospitality, BioWork, Career Transition Services, WakeWorks Apprenticeship and WakeWorks Propel.
Thursday, October 21: Guiding Prospective Students (GPS) Information Session
Learn about the application and enrollment process, program offerings, transfer options, campus resources, student activities, and athletics. Includes Q&A with admissions staff.
Monday, October 25: College & Career Promise (CCP) Overview
An in-depth look at the opportunities available through the CCP program. Includes information about academic pathways, eligibility requirements, and the admissions process.
Tuesday, October 26: Student Panel Discussion
Learn more about the Wake Tech experience from student leaders. They will be available to answer questions and provide insight about life at Wake Tech.
Wednesday, October 27: University Transfer Opportunities
Thursday, October 28: Application Workshop and Q&A Session
Join Admissions staff for a guided session on the residency and application process. You can work on your application live and will have the opportunity to ask questions and learn more about enrollment.
New students can apply for admission at apply.waketech.edu. Once admitted, they can register for spring classes. Spring registration for new students begins November 15.