Never Too Young to Learn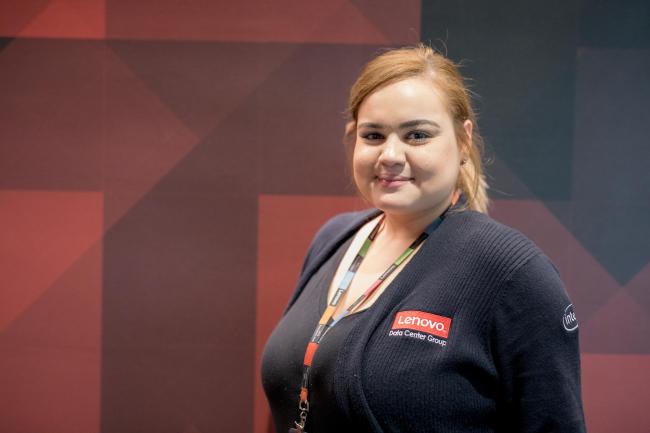 Shantal Grullon
Class of 2019
"Wake Tech and Lenovo have given me resources to get where I want to be!"
— Shantal Grullon
Nineteen-year-old Shantal Grullon knows exactly what kind of career she wants. She loves computers and information technology! The Wake Tech student was exposed early to career options after enrolling in Wake Tech's Career and College Promise (CCP) program while attending high school. She graduated when she was just 17 with a high school diploma and several certificates from Wake Tech.
Although Shantal was accepted at local universities and even received scholarships, she had other plans. "I wanted to attend Wake Tech, without a doubt. I wanted a more personalized learning experience, smaller classes, and hands-on training."
Shantal became a full-time Wake Tech student in 2016. It wasn't long before she was selected to participate in an exciting opportunity to learn outside the classroom: an internship program offered by Wake Tech and Lenovo. The program allows students to work at Lenovo as paid interns while earning college credit through Wake Tech's Work-Based Learning program.
Shantal took the opportunity seriously. "I wanted to make the experience as valuable as I could – and immerse myself in the company culture as if I was a regular employee." Her dedication and commitment helped her to stand out. Her internship was extended twice, and when a new permanent position opened up at Lenovo, Shantal went for it! She now works full-time as a Business Transformation Specialist, helping businesses become more efficient through information technology tools.
Shantal says the support she received from Wake Tech has made all the difference in what she calls "the craziest year of my life!" "The instructors are always willing to help," she says. "Even if it's something that has nothing to do with class."
Shantal graduates in 2019 with an Associate in Applied Science (AAS) degree in IT Storage and Virtualization and wants to get a master's degree in IT Business Management.
This go-getter says she is just getting started. "Wake Tech and Lenovo have given me resources to get where I want to be. You're never too young to learn and accomplish anything you want!"