Fostering Perseverance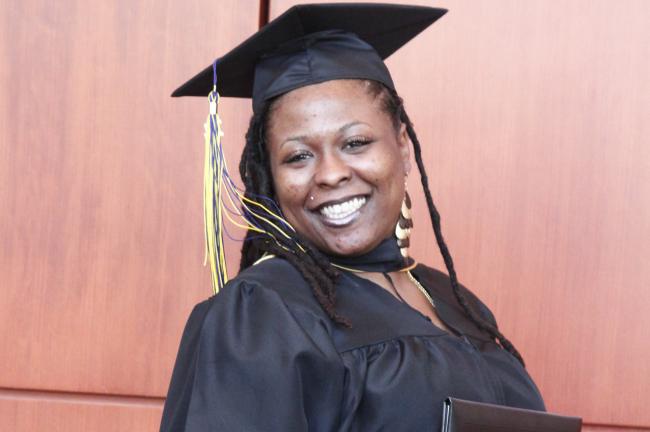 Monica Armstrong
Class of 2014
"Without the support of Fostering Bright Futures, I wouldn't be where I am today."
— Monica Armstrong
When Monica Armstrong started at Wake Tech in 2008, she knew that earning a college degree would be tougher for her than most. Growing up in foster care, Monica moved from home to home until she turned 18, when she "aged out" of the system and found herself on her own. She enrolled at Wake Tech, but it was even tougher than she had anticipated. "It was extremely hard," she says.
That's not surprising, since statistics show that of teens who emerge from the foster care system only 2% are successful in earning college degrees. Fortunately for Monica, Wake Tech partnered with government and community leaders to establish the Fostering Bright Futures Program in 2009. The program provides tutoring, mentoring and assistance with expenses to help former foster youth beat the odds, and earn a degree.
Monica was one of the first students to be accepted into the program, and six-years later, Monica graduated with a two-year degree in Biopharmaceutical Technology. "Words cannot express how grateful I am," says Monica. "Without the support of Fostering Bright Futures, I wouldn't be where I am today."
Monica is currently attending NC Central University on a full scholarship, provided by an anonymous donor who wants to see her succeed in her quest for a bachelor's degree in Pharmaceutical Science. "Going to a university is scary and exciting," says Monica. "Even though I'm no longer at Wake Tech, I know that Fostering Bright Futures will always be there to support me when times get tough. For that, I am forever grateful."