Cut Out for Success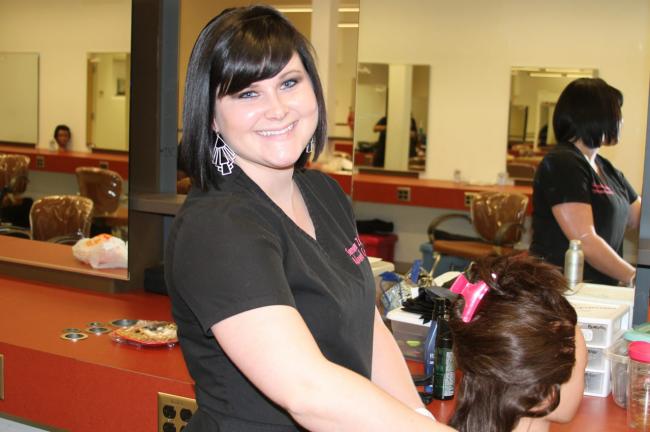 Samantha Jodrie
Class of 2013
"I'm learning, but it doesn't feel like work because it's something that I'm interested in!"
— Samantha Jodrie
After high school, Samantha Jodrie went to work, convinced she was not "cut out" for college. It didn't take long for her to realize, however, that she didn't want to work in a deli forever. She loved cutting and styling her mother's and sister's hair, and one day something clicked: Why not pursue a career as a hair stylist? "Everyone encouraged me to try it," she says.
Samantha traded her job at the deli for a position as a receptionist in a Cary hair salon and enrolled in Wake Tech's cosmetology program. Her college experience has been better than she ever imagined. "I love it," she says. "I'm learning, but it doesn't feel like work because it's something that I'm interested in! I'm not just sitting in a classroom; this is hands-on training."
With the new skills she's acquiring, Samantha will soon be able to earn a living doing what she loves—a career she is clearly cut out for! The owner of the salon where she works part-time has already promised her a full-time job as a stylist as soon as she graduates. "I can't wait!" she says.