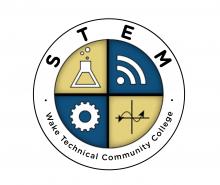 Life Sciences Department, Wake Technical Community College

Our mission is to accelerate life science technology-based economic development through innovation, commercialization, education and business growth.

Rho, a contract research organization (CRO) located in Chapel Hill, NC, provides a full range of services across the entire drug development process. For more than 30 years, Rho has been a trusted partner to leading pharmaceutical, biotechnology, and medical device companies as well as academic and government organizations. Our commitment to excellence, innovative technologies, and therapeutic expertise accelerate time to market, maximize returns on investment, and lead to exceptional customer experience.

Entomopixel is a small business based in Raleigh NC. Entomopixel specializes in custom arthropod high-resolution photography for research, education, and decoration. In addition, Entomopixel provides custom photography setups and systems for laboratory, museum and field research. Recently, Entomopixel has added capabilities for the design of "low cost" Arduino-based electrophysiology laboratory devices for education and research.